Funds-Back.com Review – Is Funds-Back Scam or Legitimate? (funds-back.com Is a Scam)
Funds-Back.com Review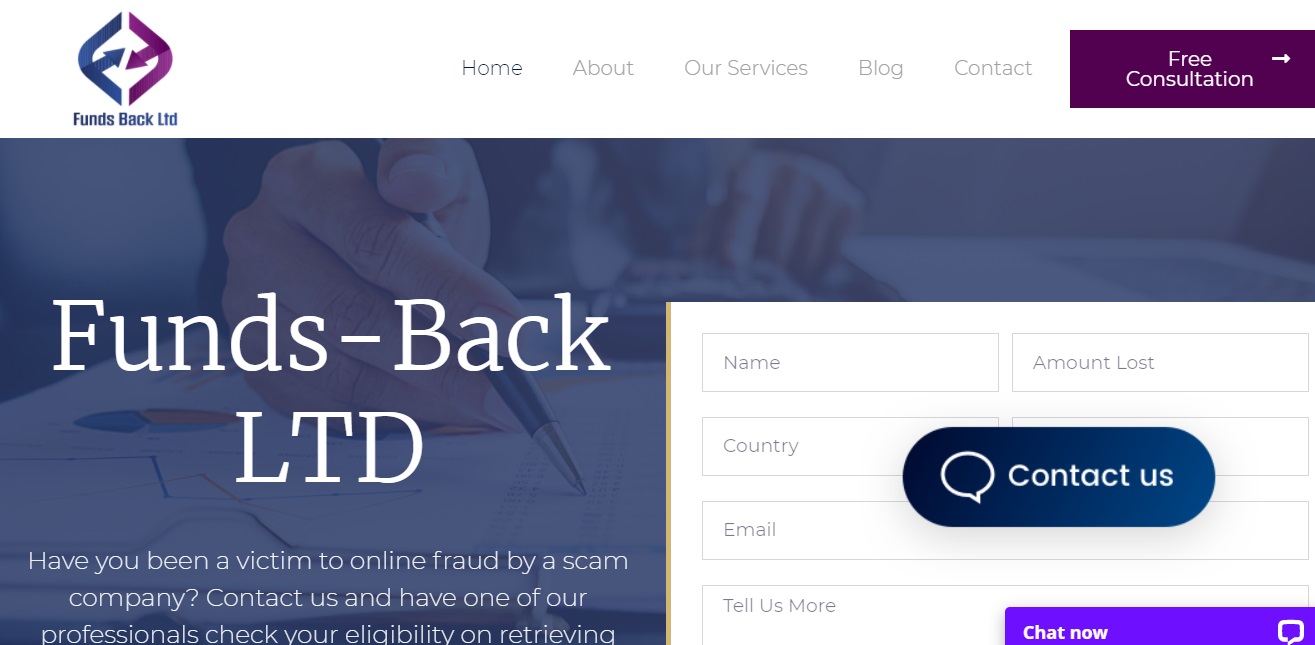 No matter what you do on the internet, people will always advise you to proceed with caution. You are constantly reminded to not share your personal information with anyone or just trust anyone with your money. Have you ever wondered why? This is due to the fact that the internet has become a playground for fraudsters and scammers who are ready to target anyone who is naïve and falls for their tricks. These cybercriminals are constantly coming up with new ways to victimize people and they are able to get away with it without much difficulty. Millions of people all over the world have been scammed one way or another and have had to accept it.
For a long time, this continued to happen. Even though a lot of awareness was created about online frauds and scams, people still became victims because these scammers just developed new tactics. There are thousands of scams that exist in the market nowadays and a lot of people don't know how to avoid them. Therefore, they end up losing their hard-earned money and are not able to do anything about it. What if there was a way for you to recover your money? Wouldn't you just jump at the chance?
This is exactly what people have done once they found out that scam recovery services have been set up. Once people discovered that there was someone who was ready to assist them, they just jumped at the chance and signed up. While these services sounded helpful, it turns out that they are just another tactic that scammers are using to trick people. Some of them may be legitimate, but majority of them are another kind of fraud. They count on people's desire to get their lost money and lure them in with big promises, only to scam them again.
Funds-Back.com is one such service that is doing so. It has chosen a name that implies it can help their clients in recovering their funds, but they do no such thing and some people have to do this the hard way. To ensure that you don't also fall for Funds Back and their big claims, it is best to know what to look for.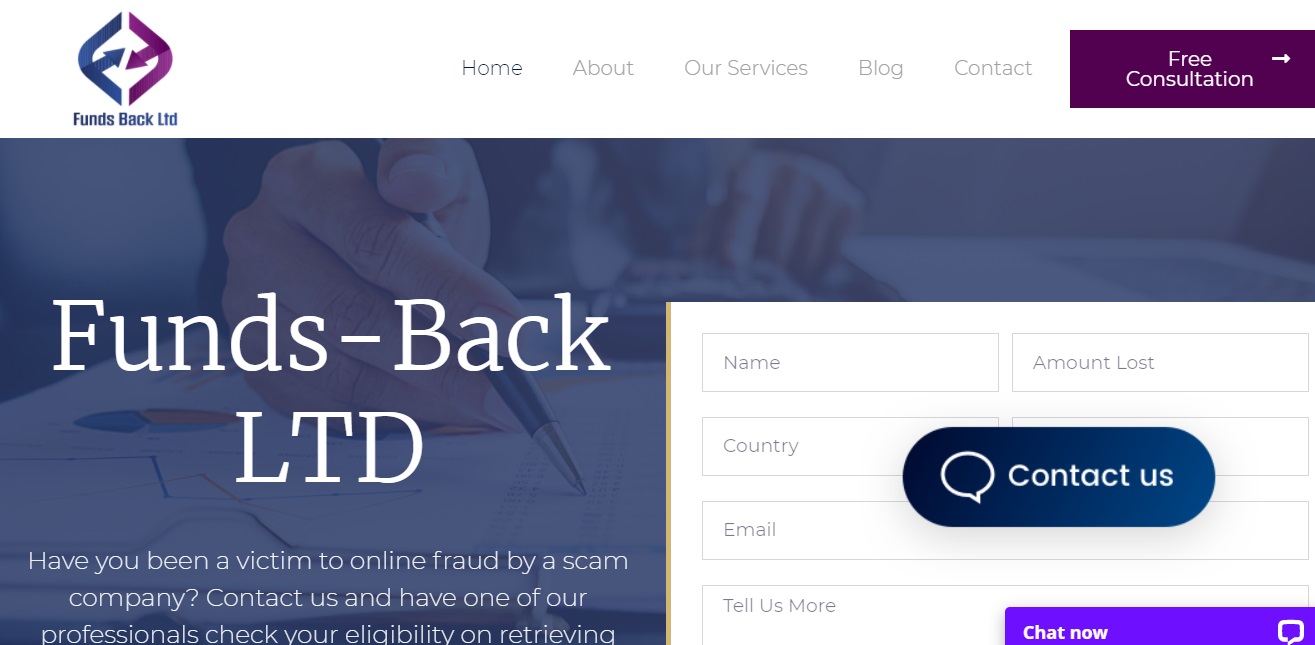 Some of the indications that highlight this company as a scam are:
In today's world where scams have become rampant, it is essential for businesses to be transparent with their customers as much as possible. While this doesn't mean the business should give out its magic ingredient, it does mean that they should be as open as possible with their clients. This is of the utmost importance for a business like Funds-Back. Their target clientele is people who have already been scammed, so they don't want to be given vague statements or tall promises. They are looking for honesty and that's exactly what they should get.
Sadly, this is not the case with Funds-Back, as the company has not provided any information whatsoever about their procedure. They don't share any details about HOW they plan on helping in scam recovery, just that they will. This means they are simply expecting you to believe what they say and this is not practical because the first tip to avoid falling for an online scam is to not believe everything on the internet.
Moreover, it is not just transparency about their procedure that's a problem. You will also discover that Funds-Back doesn't provide any information about their charges either. They claim that they will share the charges after assessing the case, which means they expect you to accept whatever charges they put up. There is a possibility that the cost might be too high and you don't want to go for scam recovery because of it. Wouldn't you want to know this beforehand? They should be upfront about their charges so their customers can decide whether they want to pursue their services or not.
They have grammatical and spelling errors
A common sign of an online scam is that there will be grammatical and spelling errors on their website. Most fraudsters don't pay a lot of attention to these things because their goal is to just trick people into handing over their money and they are not in the market for the long-term. Only genuine businesses will ensure quality and make sure there are no such mistakes. The Fund- Back website is full of such problems. The homepage may look acceptable, but if you dig a little deeper, you will find the holes.
The About Us section of the Funds-Back website is full of these issues that you will be able to see easily. There are grammatical mistakes and spelling errors, which clearly indicate that the company has only put some effort into their homepage, which is an obvious sign of a scam.
They don't operate in the UK
Another problem with Funds-Back is that they don't offer their services in the United Kingdom. If you take a look at the Contact page on their website, you will notice that they have given you three phone numbers; one is a toll-free number, a UK number and an Australian number. The question is that if they don't provide their services to people in the UK, why do they have a number for it?
Secondly, they have mentioned that regulations don't allow them to operate in the country. If they are a legitimate service, why would regulations stop them? The Financial Conduct Authority (FCA) is the UK's regulator and is one of the most prominent ones in the world. If they have decided not to give their approval for Funds-Back, then there is probably something fishy. Hence, it is better for you to steer clear of a company like that.
Now that you know what to look for in order to make up your mind, you will be able to avoid using Funds-Back services because it is just another sophisticated scam out there and you don't want to fall for it.