EUR/USD Maintains a Defensive Position Close to 1.0450 Before the EU/US Report, Powell's Speech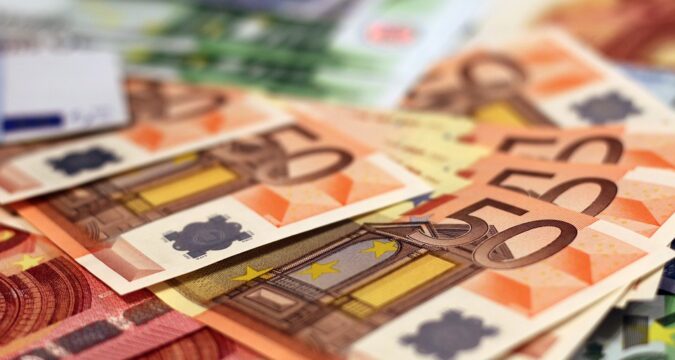 A Proper Bid Despite Drawing to Defense
The EUR/USD currency pair picked up a new bid from its intraday lows in the process of the uptrend it had for three days. It is averagely bid in the area of 1.0440 on Tuesday in the early European session.
The top currency pair hailed the eased US Dollar and the risk-on sentiment in the market to prolong the recovery from a low point of five years. Nevertheless, there is a cautious mood as the market expects data that test buyers of the EUR/USD pair. The market rebound might be associated with the news from China regarding its COVID crisis, along with low records in US data and Federal Reserve speeches.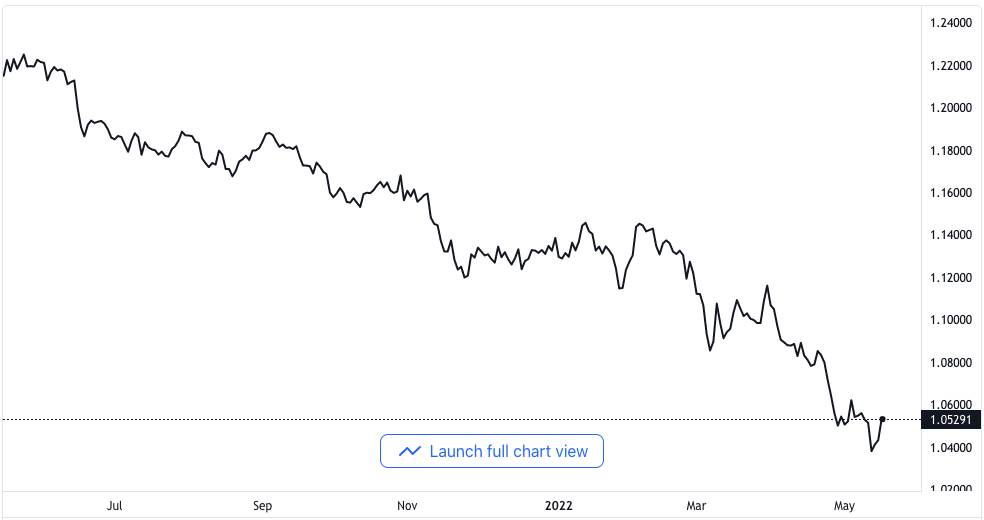 EUR/USD price chart. Source TradingView
There are plans in Shanghai to put an end to the lockdown imposed on the city as a result of COVID following three straight days of not recording any new COVID cases outside the quarantine zone. It should be noted that the most recent statement from the Chinese State Planner about the escalating pressure on the economy, posed a challenge to the optimism in the market.
European GDP 
On another hand, the New York Empire Manufacturing Index for the month of May, which was expected to come in at +15.5 came in at -11.6. there were also statements from the President of the New York Federal Reserve, John Williams. Williams supported the Federal Reserve Chairman, Jerome Powell, in his call for a 50 basis point rise in interest rates as he mentioned inflation as the major problem.
It should equally be noted that the European Commission's reduced forecast for the Eurozone economic growth for this year from 4% to 2.7%, looks to have weighed down the pair. The zone is expecting the initial reading of the Q1 Gross Domestic Product. The GDP is expected to be unchanged quarter-on-quarter at 0.2% and to also remain at 5% year-on-year.
Equally, the retail sales in the US for the month of April have an increased forecast around it. It is expected to come in at 0.7% against 0.5% initial. It tests bullish traders of the EUR/USD pair.
Meanwhile, Federal Reserve Chair, Jerome Powell, has continuously supported the 50 basis point increase in interest rate in the next two meetings of the Feds. That, by extension, gives some hope to buyers of the pair.  However, any change of tone might see a major reaction from the market as it is yet to forget the path of the initial sentiments.
Adding to the previously mentioned catalysts, news regarding the war in Ukraine and the COVID situation in China would also be important indicators for the direction of the EUR/USD currency pair in the short term.