Light the Candle of Your Trading Strategy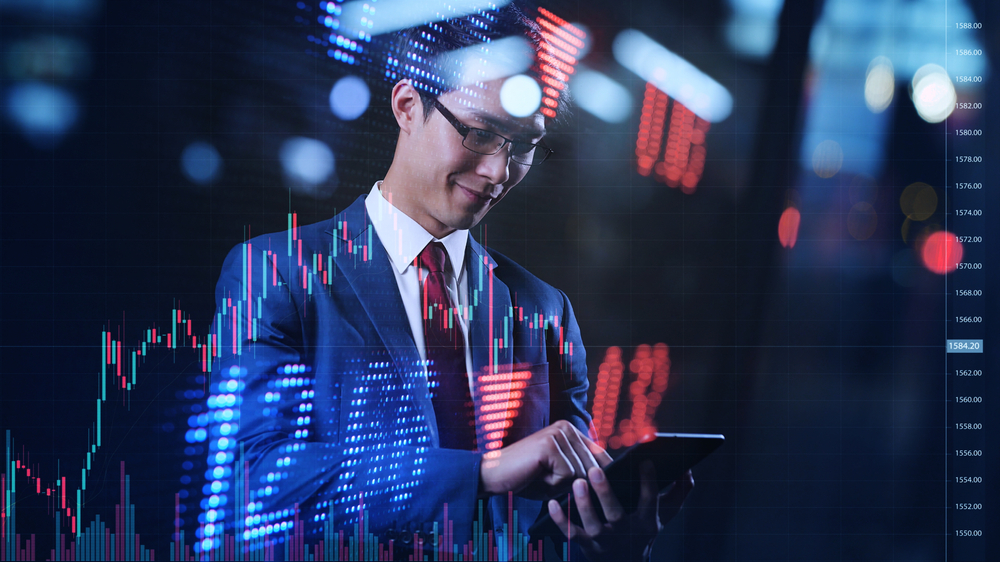 Those who regularly trade CFDs are well-aware of candle stick charts, but how much do you know about candle stick trading strategy? The gist is to try to perceive if a period of over-eagerness in the market shows signs of leading up to a period of fear-selling, or perhaps the opposite, with the goal of making more informed trading decisions.
The candle stick strategy represents a lot of important information in a simple and easy-to-read form, but only if you know how to read them. Let's go through the basics of using the candle stick strategy with iFOREX.
What is a Candle Stick chart?
The candle stick is simply a rectangle on a chart that represents prices within a time period of your choice. You could, for instance, arrange that each ten-minute period of the whole day gets its own candle, or stretch the period out for an entire day or even a week.
Above and below the rectangle are (oftentimes) straight lines extending upward and downward respectively, which gives it the look of a candle with a wick above and below. (These are also called the upper and lower shadow). If the candle is green or white, it means the base of the candle was the opening price for that ten-minute period and the tip was the closing price.
If the candle is red or black, it means the tip was where the price started, and the base was where it ended. The wick above the tip shows you the highest price reached during that time, and the wick below indicates the lowest price that was touched.
Now, if you had the last hour of trading set out before you in this form, you might, with the help of trading authority Steve Nison, be able to pull off making a prediction about what's about to happen. In his book, Japanese Candlestick Charting Techniques, Nison offers up his painstaking research on candle stick charts.
His conclusions are still respected and used today, so let's take a look at some of his favourite candle stick strategy moves. Remember though, Nison isn't guaranteeing anything: he's suggesting that his methods offer relatively higher degrees of accuracy than others.
Shooting Star
On your chart, you may see a series of three green candles, each rising higher than the previous one, leading up to a short red candle with an upper wick about twice the size of its body. This could indicate that traders bought the stock aggressively but then realized they had pushed the price too high and overpaid.
The long upper shadow indicates that some late buyers got scared the price was due for a fall and that they, therefore, sold off what they had bought in the attempt to minimize their losses. This candle might be a sign that a bearish trend of red candles could follow.
Doji
This candle is all wick above and below with hardly any body, which shows that, for that ten-minute period, the closing price was almost the same as the opening price. Nison tells us this is a sign of doubt and that a reversal of previous trend is about to happen. If the candles before are bullish green, the Doji might mean you're in store for some bearish red candles. If the previous candles are red, you might see some green ones pop up next.
Nison says this candle predicts a bullish trend correctly 83% of the time but—again—that figure is not a guarantee. Three red candles appear before you, each ending lower than the previous one. The fourth candle, however, is green and though it opens even lower than its predecessor closed, it shoots up higher than the first candle's starting point. The future may look green.
The bottom line
While many traders find Nison's expertise to be helpful, remember it's not to be taken as advice. Using a candle stick strategy can help you gain insight into your trading moves, but nothing in online CFD trading is ever a guarantee.
Your Strategy
Those who have searched through a South America broker review may have heard of iFOREX, a leading international broker with over 25 years of experience. Putting into play a candle stick strategy with iFOREX can help you monitor the price performance of your chosen trading instrument, from forex and shares to indices, commodities, cryptocurrencies and even ETFs, and help you make more informed trading decisions.
In fact, all clients at iFOREX can take advantage of the brand's signature educational resources programme which includes how-to trading guides, interactive video tutorials, and 1-on-1 training with a live trading coach who can help you enhance your skills at your own pace.