eToro Review – Is eToro a Recommended Broker or a Scam?
eToro Broker Rating
Summary
In 2007, eToro was launched in Israel. It is an online broker, which is secure, and a zero-commission stockbroker. The platform provides a huge range of forex pairs and CDFs, and it is possible to trade US-listed ETFs and stocks without charge. We recommend eToro as an ideal social trading platform that has zero-commission stock trading.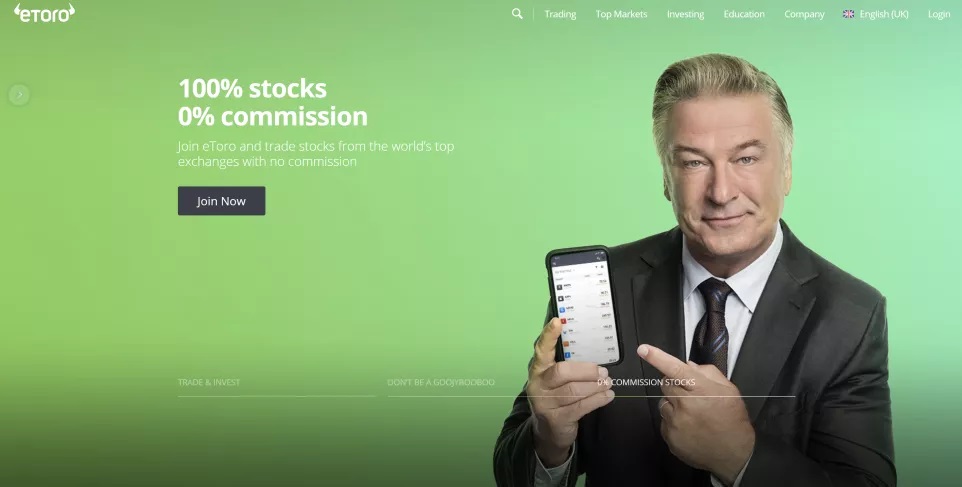 eToro Review
eToro is an online trading platform, which is famous as a social trading feature. It was launched in 2007, and this broker provides stocks, CFDs, cryptocurrencies, and ETFs.
eToro boasts a significant consumer base of 11 million investors. eToro is available in over 140 states. The headquarters of this firm are in Israel; its entities are certified in numerous tier-1 areas, for instance, the United Kingdom, Australia, and the United States.
As a broker, eToro is safe, and several leading tier authorities regulate it. We advise traders, advanced and beginner as well to use eToro.
Open Account
A significant attraction of eToro is a feature called 'social trading.' It enables users to communicate with one another like social-media.
The trading platform facilitates this kind of interaction between peers by offering a social feed, a messaging feature and several similar add-ons that we shall describe in more detail.
The firm's statistics indicate that eToro has enabled over 300 million trades. The firm is developing its activities and targets to join the Asian markets to offer brokerage services to Hong Kong and China. Below is a list of the registered eToro subsidiaries:
–  United Kingdom: eToro (UK) Ltd – Financial Conduct Authority (FCA) regulates it
–  Australia:  eToro AUS Capital Pty. Ltd – Australian Securities and Investments Commission (ASIC) manages it.
–  Cyprus: eToro (Europe) Ltd – Cyprus Securities and Exchange Commission (CySEC) controls it.
–  United States: eToro USA LLC – US FinCEN manages it.
Advantages and Disadvantages of eToro
Advantages
Opening an account is simple.

The Mobile Trading App and Website are easy to operate.

An ideal social trading platform.

Wonderful for cryptocurrency trading.
Disadvantages
Forex and CFD charges.

Withdrawals are not immediate.
Why is this review important for you?
We carried out studies and wrote this detailed review. Reviewing what eToro has available helps you save time before deciding the brokerage company you will use. You can study this review and other similar ones to compare some main features and trading platform's characteristics. Choose a number of them and use their demo accounts if accessible to get a feel of them and pick the one you will trade in.
It would help if you considered a lot of factors. You may find it overwhelming since you need to find out the one that offers competitive fees, ideal customer service, excellent, user-friendly trading interface. Also, you should ensure that your case is secure.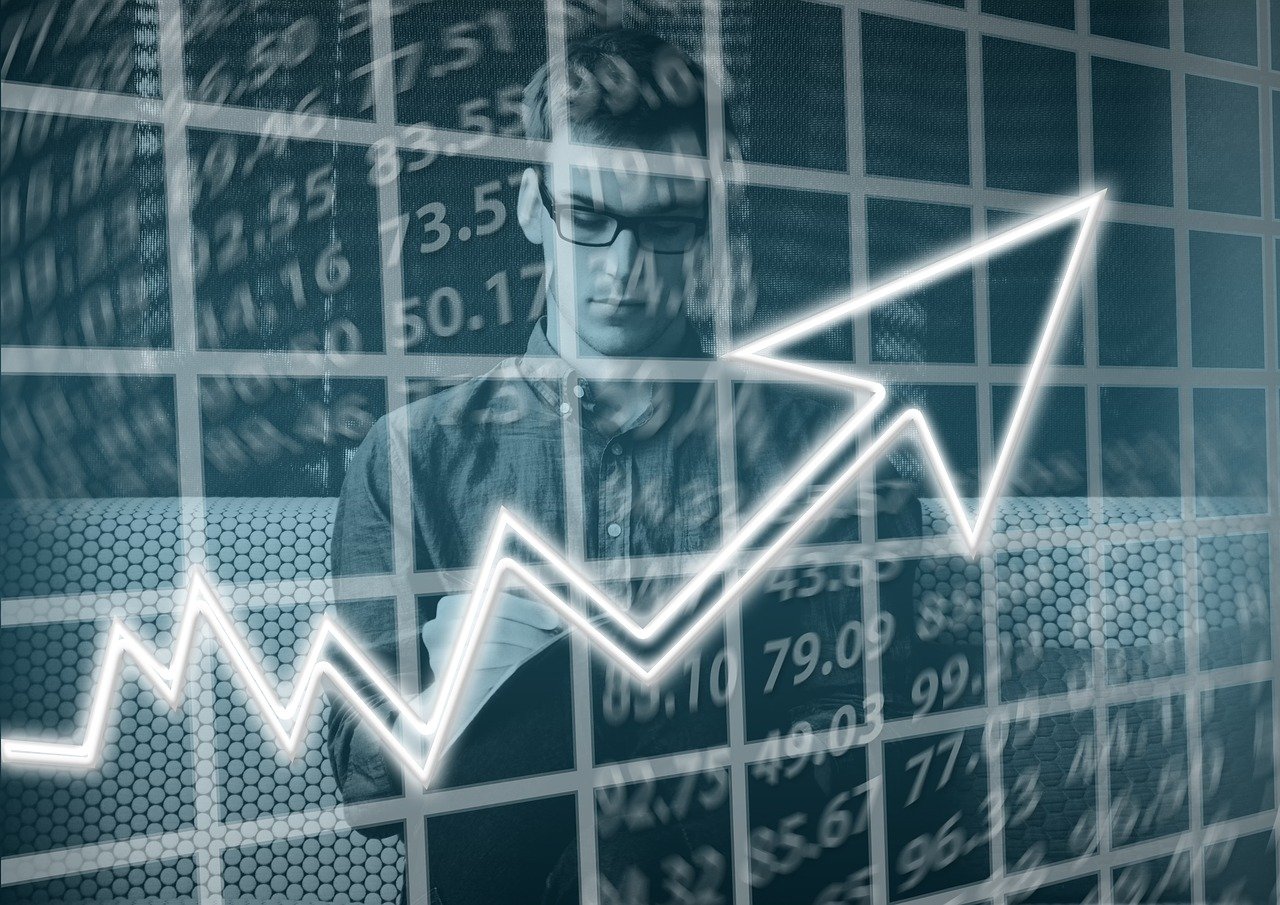 Overview of the eToro Trading Platform
eToro presents a social trading platform (multi-asset). It provides a vast range of financial products like forex pairs, stocks, commodities, cryptocurrencies, and exchange-traded funds, etc. You can trade through CFDs and others as assets.
eToro was among the initial brokers to provide a social trading feature. They started the entire trend. Nowadays, a lot of competitors are providing the same alternatives. eToro is still leading in this specific area.
Social trading involves a blend of an environment similar to social-media within a platform. Traders can link and talk through eToro. It enables different traders to follow them, find out how they perform and the tools they use for trading.
In this area, they have launched two exceptional products: CopyPortfolios ™ and CopyTrader ™. I will give details about these two. eToro platform has become popular because it is a secure and appealing online broker for beginner and skilled day traders. It is as a result of its affordable trading charges and easy to use platform.
Web-based Platform
eToro offers a web-based platform, which is mobile patented. It does not have a desktop platform. The trading interface of this broker has 26 varied languages. It has a sophisticated and modern appearance, which attracts a youthful audience, in contrast to the standard trading that other brokers provide. eToro's platforms have one disadvantage; the workplace cannot be customized. Traders should adapt to the existing interface.
Mobile App
The two platforms, mobile, and web present a two-step login that enhances their security rate for users. They have predictive search functions that enable the trader to go through eToro's numerous existing securities. The two accounts have price notifications and alerts, and push notifications are used to send them.
Beneath the 'Portfolio' option you find reports. Traders can access their trades' summary, the amount paid, and their market value. There is an account statement giving an overview of the activities conducted in a specific period.
Trading Costs
In the industry, eToro's trading costs are affordable. There are no costs in this platform for trading ETFs and U.S.-listed stocks. eToro CFD trading costs are reasonable, and are created into the spread. The trading fee for stock indexes and the S&P 500 CFD is 0.75 and, the trading fee for Europe 50 CFD are 3 pips.
Trading in Forex pairs is costly when using the eToro platform, since trading costs for EURSD is 3 pips. A lot of other platforms charge 0.6-1 pip for each trade. For different kinds of charges, eToro requires you to pay $10 each month for inactivity cost if the user does not sign into the account for a year. The present market situations determine overnight rollover charges.
Types of order
There are four kinds of orders:
–  Market:  when the order is made, a market order is issued at the cost indicated.
– Limit: this order entails fixing a minimum or maximum cost used to buy or sell the financial asset.
– Stop-Loss: this order is delivered after the security cost hits a specific rate.
– Trailing stop-loss: Using this order, the trader can lock in profits as it effects the asset's sale after the price decreases (or for a short-position) to a specific level. It remains inactive as the cost fluctuates continuously, favoring the trade.
Products & Markets
eToro issues a significant number of trading assets, like Indices, currencies, cryptocurrency trading, and ETFs. Varied investment methods are implemented for trading. eToro does not have a big financial products portfolio. For most traders, it is different and is believed to be adequate and decent for the majority of the traders.
Compared to CFD brokers, one disadvantage of eToro is that trading in cryptos, real stocks, and ETFs is possible. You can access these assets directly, not through CFDs.
eToro is an ideal broker for cryptocurrency trading. It offers a significant portfolio of accessible cryptos for traders who wish to concentrate on this specific market.
eToro provides CFDs for different financial assets like stock indexes and commodities, together with specific asset management solutions presented by its social trading method. For instance, Copy Traders ™ solution and Copy Portfolios ™ from eToro.
The option of Copy Portfolio ™ enables traders to duplicate a portfolio that is pre-designed that the platform offers. It is provided by eToro's team or different traders to copy their activities by using the precise same holdings. This platform manages the account and enhances the user's portfolio depending on the duplicated portfolio's alterations with time.
With Copy Trader ™ solution, traders can go through a traders' list in the platform and select traders with the best performance to duplicate their portfolios. These two are appealing features for inactive traders and beginner traders. Successful traders can advise the ones who are beginning now.
Research Tools
eToro provides technical analysis tools and some analysts' recommendations. However, it does not have the essential information. Every financial asset presents its market sentiment tracker. It shows the percentage of traders who wish to purchase or sell the security. There are comments from analysts for specific famous assets.
The platform has over 70 technical charts, and indicators, so charting tools are okay. The lengthiest period that the charting tool allows is six months, and it is unsatisfactory.
The new feed only has remarks and tweets from traders on the platform. No popular media outlet like Bloomberg or Reuters is available. The essential information present for personal stocks has standard financial ratios. There is no background record of income statements, balance sheets, earnings estimates, or price targets.
The most vital point of eToro is its social trading tool. It enables the eToro society to exchange share trading concepts. The platform's Interface does not offer a third-party assessment.
Learning Tools
Learning is not a strong point of eToro. The learning material that this broker provides is restricted to commonly asked questions, and  platform tutorials. They aim to deal with issues about the platform's operations, the available financial assets, trading costs, and similar subjects.  Using the demo account, beginners gain from the learning procedure without investing real cash.
Customer Service
The customer service at eToro is excellent; however, it could do with new concepts. A live feature is present; however, it is somehow concealed in the FAQ section. Complaints have come from traders claiming that representatives are occupied, and during the weekends, they are inaccessible.  Phone and e-mail support is missing since this broker depends on support tickets that the trading interface sends. 
The customer service responds to these tickets by emailing each user through their inbox. They respond quickly; within 24 hours or less.  Although the customer service at eToro is not ideal, it is enough to handle the common problems.
Withdrawals
It is easy to withdraw cash from eToro. eToro charges a withdrawal fee of $5. The minimum required amount for each withdrawal is $30. Users can withdraw to an electronic wallet, a credit or debit card or bank account. Withdrawing cash to a technique featuring a base currency that is different from the US dollar will incur an additional conversion cost.
The eToro wallet (eToroX) is accessible for cryptocurrencies. It is a crypto wallet that uses different currencies. You can make instant withdrawals with debit, credit card and wallet. Bank transfers take two working days.
Opening an account with eToro
It is easy and fast to open an account with eToro, and you can carry out the entire procedure online. Studying the registration will take a few minutes. If you are unregistered, check the web platform.
Trading services for eToro are accessible in most states. A long list of governments that are prohibited from opening an eToro account is available. Some of the countries are Canada, Albania, Cuba, Jamaica, Iran, Iraq, Pakistan, Nicaragua, Serbia, and Syria. Citizens from the U.S. who reside outside the U.S. cannot open an eToro account. Two kinds of accounts are accessible. eToro traders can open a professional account and a retail account.
Demo Account
There is a demo account for testing eToro's platform before you deposit cash. This practice account is available with an existing balance of $100,000.
Confirmation process
Before depositing cash into the account, you need to undergo an ID confirmation procedure. It will need confirmation of residency and verification of identity. The system takes less than 24 hours to finalize, after you submit all the essential documents. It would be best for you to take a fast survey that checks your trading skills and knowledge.
Crediting your eToro Account
It is easy to deposit cash in an eToro account; deposit fees are not a requirement. 
Deposit Techniques
You can use a debit or credit card to deposit money or an electronic wallet like Skrill or PayPal. It is credited instantly, and bank transfers take a maximum of 1 week to clear.
Minimum Deposit
A minimum deposit of $200 is required for opening a retail amount. These are the exceptions:
– In Israel $10,000, is the minimum deposit for customers.
– $50 is the minimum deposit for U.S. and Australian clients.
– In China, Russia, Macau, Hong Kong, and Taiwan, the clients' minimum deposit is #500.
– $500 is the minimum deposit for bank transfers.
A similar minimum deposit is required for the professional account. It enables the user to acquire extra leverage for transactions. The trader needs to have specific qualifications to become eligible as an expert client. eToro may require the initial deposit to be made using a debit or credit card.
You can make subsequent deposits using different techniques that the platform approves. A disadvantage of the eToro broker is that it gives one currency base, that is, the US dollar for its accounts. Different online brokers provide five other currencies or more for their accounts.
Traders should pay a conversion charge if they use a payment technique to deposit money in their eToro account that features another currency but not the US dollar. Conversion fees begin from 50 pips; this is about 0.46% of the sum deposited in the account. You can only make case deposits in accounts registered to you.
Is eToro secure?
eToro is a secure, and leading financial authorities control it. Tier-1 financial regulators manage eToro. Examples are the Cyprus Securities and Exchange Commission (CySEC), The Financial Conduct Authority of the United Kingdom, the Australian Securities and Investments Commission (ASIC), and the US FinCEN.
Investors in the UK get protection from the Financial Services Compensation Scheme (FSCS). Investors in Europe get protection from the Investor Compensation Fund, set up for Customers of Cypriots Investment Firms. eToro does present a publicly-traded firm.
What makes eToro an ideal trading platform?
eToro has many benefits. In my opinion, those useful factors make this broker a leader among ideal brokers. If you want to begin trading, you can give them a try. eToro provides stock without imposing charges and ETF trading for securities listed in the US. It is a significant benefit, which makes this platform stand out from most of its competitors.
eToro's CFDs charges are less than the market average, although its forex broker charges are more in contrast with different brokers. The social platform that eToro have a compelling design. It offers a tantalizing option for the ones who are just starting. 
Traders can interact with peers who are more skilled or look for prospective trading concepts to begin, using the social feed. It is worth noting that CDFs are complicated tools and there is a significant danger of losing cash because of leverage. Money is lost by 75% of the retail investor accounts through trading CFDs.  It would be best for you to comprehend how CFDs operate and whether you think you can afford to take the chance of losing your cash. 
Conclusion and Summary
In 2007, eToro was launched in Israel. It is an online broker, which is secure, and a zero-commission stockbroker. The platform provides a huge range of forex pairs and CDFs, and it is possible to trade US-listed ETFs and stocks without charge.
This online broker is available in over 140 states and has more than 11 million customers. One significant advantage of eToro is it's social copy/grading feature. You can open an account online, and it is easy to register.  You need to complete ID confirmation before depositing cash in the account. Thirty countries are restricted from opening an account. Opening an account with eToro requires a minimum deposit of $200. This amount is different for people in Russia, Israel, Hong Kong, Macau, Taiwan, the United States, and Australia. $500 is the minimum deposits for bank transfers.
Users can register for a demo account before they deposit cash in to eToro. The demo account is available with a $100,000 balance. eToro features a multi-asset platform that provides a substantial option of US-listed stocks, forex pairs, ETFs, CFDs, and cryptocurrencies. There are 26 varied languages in this trading platform. Charting tools feature over 70 technical indicators.
In summary, we recommend eToro as an ideal social trading platform that has zero-commission stock trading.