INR Performs Well against USD, Demonstrating a Recovery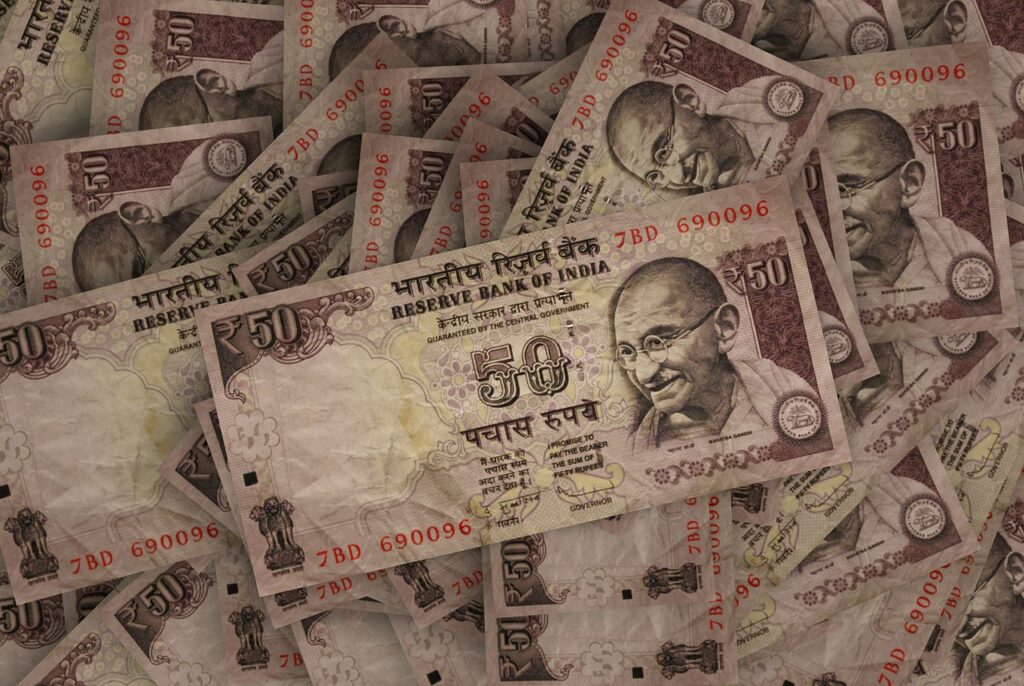 On Friday, the Indian Rupee (INR) was able to demonstrate a strong performance against the US Dollar (USD), settling at a price of 79.91.
INR Recovered 8 Paise against the USD
The foreign exchange market on Friday showed that the Indian Rupee had moved towards the recovery trend versus the US dollar. It reportedly made a recovery of 8 paise versus the USD. Following the recovery, the USD is now trading at a price of 79.91 on the Indian foreign exchange market.
Prior to the change, the INR was trading at 79.99 versus the USD. This is a positive sign for the INR as it has made a significant recovery against the USD.
The reason behind the rise in the value of INR versus the USD is based on two major factors. The first factor is the constant weakening of the USD in the global markets. The second factor is the domestic equities carrying out heavy buying.
Another reason that can be attributed to the rise in the INR's value is the inflow of capital from fresh foreign markets. It has also supported the trading value of the INR to rise against the USD.
Interbank Foreign Exchange Data
The data from the interbank foreign exchange market shows that on Friday, INR opened at a value of 79.95. The intraday trading of INR showed that its value had dipped to 79.96 and had risen to 79.82 against the USD.
The previous trading session had shown that the pair had closed at a value of 79.99. The dollar index also showed that the strength of the USD was weakening against the six currencies' basket. As per the reports, it was trading at a low of 0.10 percent versus the six basket currencies.
Other Happenings
The global oil benchmark, Brent crude futures has experienced a rise. The data shows that the price of the oil benchmark has risen by 0.67 percent. Now, the global oil benchmark has reached $99.76 per barrel.
Then comes the market front of the domestic equity market, which is the BSE Sensex. The data shows that the session for the BSE Sensex ended with a 0.65% increase, translating to 344.63 points. Following the rise, the BSE Sensex now stands at 53,760.78 points.
Then there is the NSE Nifty, which has recorded an advancement of 0.69%, with an increase of 110.55 points. The overall situation of the NSE Nifty is now 16,049.20 points.
It was on Thursday when the institutional investors from the foreign sector became the capital market's net buyers. According to the exchange data from India, these buyers acquired Rs 309 Crore worth of shares.