Top 5 Cold Storage Wallets for Cryptocurrency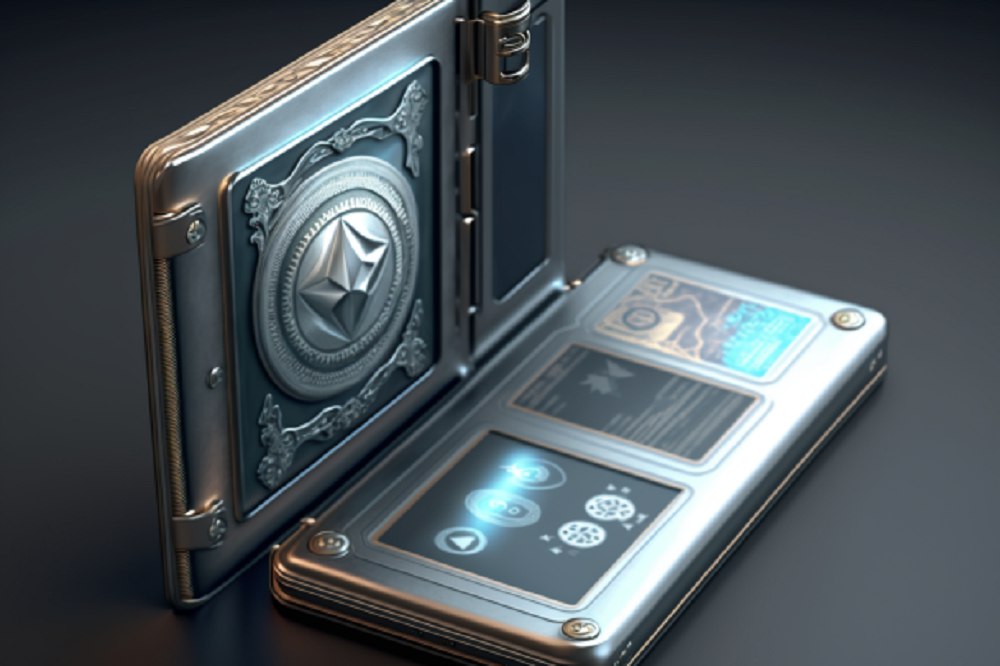 Hardware wallets, or otherwise known as "cold storage wallets," have for quite a while now been the most secure method of storing one's cryptocurrency. This is something that has become even more apparent following the sheer devastation that was 2022 for the cryptocurrency landscape, which saw investors lose billions because of the Celsius, FTX, BlockFi, and other mishaps.
As a result, various hardware wallet firms, such as Trezor and Ledger, experienced a spike in sales that year, with cryptocurrency holders fleeing to the security offered by such wallets. If you happen to be on the lookout for a secure method of storing your cryptocurrency, this article may be of interest to you, as we will be going through some of the top choices you can make in this regard.
Ledger Nano X
This is one wallet that you will see on many top-ten lists.
The wallet referred to as Ledger Nano X is part of the second generation of cold wallets that Ledger has introduced. The wallet is physical and is often touted as one of the best cryptocurrency cold wallets. You can trade, manage, and purchase your cryptocurrency on the fly, something akin to what mobile cryptocurrency users are used to on their devices. Hence, if you don't have your laptop with you, regardless, you can trade efficiently from either your iOS or Android devices.
Not only that, but it also comes with software it calls Ledger Live, which checks your balances while allowing you to receive or send cryptocurrencies. Ledger supports more than 1,800 virtual tokens or coins, so Bitcoin won't be your only option. Ledger Live also supports token staking, which allows you to receive rewards based on whatever balances you have.
The dimensions of this cryptocurrency hardware wallet are 72mm by 18.6mm by 11.75mm, with its weight being approximately 34 grams. Furthermore, the wallet is built using stainless steel plastic, which is brushed and includes a 100 mAH lithium-ion battery. The box it comes in contains one USB-C to USB-A cable, three recovery sheets, one getting started leaflet, and a keychain strap. The wallet also enables access to a ton of smart services, like NFTs, DeFi applications, among others.
Trezor Model T
The Trezor Model T is a cold wallet that enables its users to instantly access several third-party exchanges, such as CoinSwitch and Changelly, from its internet interface.
This cold wallet is encrypted and provides a touch-screen feature, which is simpler for cryptocurrency beginners to use in comparison to some of its other models. The dimensions of this cold wallet are 64mm by 39mm by 10mm, with a weight of around 22 grams. Its box includes two recovery seed cards, a magnetic dock, and, like the Ledger Nano X, a keychain strap and a cable. Moreover, it is among the leading wallets, one that you will easily find in a ton of best wallet lists.
As far as security is concerned, Trezor is audited by multiple third-party safety researchers, boasting a track record that is more successful than some of its other competitors in the market. So, rest assured that your funds are in safe hands.
Keepkey
Not everyone can afford to spend hundreds on cold wallets. This is where Keepkey comes in. This wallet, provided by ShapeShift, has similar protection features when compared to some of the larger names, but at nearly half the price.
This wallet is priced at around $50, which makes it a lot more accessible. That said, such a reduction in price does have its own drawback, as it barely supports 50 tokens. Still, it should not be that much of a problem if investors check what assets it supports and see if they are what they want to store.
KeepKey is not only a solid service from a prominent firm, but because you can find it within ShapeShift's ecosystem, it comes with a robust, incorporated exchange that is utilized for selling and purchasing a variety of tokens, making it ideal for investors searching for leading tokens. While it is obviously a more budget-friendly alternative, as stated earlier, investors who want an easy-to-use, more affordable option may find it worthwhile to look into.
ELLIPAL Titan
The ELLIPAL Titan is a wallet that entirely operates within network isolation, i.e., serving as genuine offline storage. Still, the ELLIPAL Titan comes with a bit of a heavy price tag of around $170, which is more than the Ledger Nano S and the Trezor One. However, that price might be worth paying for some investors considering the features it offers. For instance, the hardware wallet includes an extensive token selection and has been sealed to make sure that it is resistant to dust and water. Furthermore, for security, it has anti-tamper features that will eliminate every single private key if anyone tries and actually manages to access your device, seeking to compromise it. As for the device itself, it is secured through a passcode feature, implying that users should utilize a robust passcode for this device and store it somewhere secure, as they should with any such wallet.
Ledger Nano S Plus
Imagine a hardware wallet that offers most of the features already provided by the Ledger Nano X but at a lower price. Then you are left with the Ledger Nano S Plus.
One thing to note here is that this wallet is an improved version of its previous iteration, the Nano S, which was the most well-known device for the firm that launched it, i.e., Ledger. However, this time around, its design is sleeker, with a larger screen, more memory, and wider token support.
Final Thoughts
The primary advantage of owning a cold storage wallet is that it tends to be more secure. Any wallet linked to the Wi-Fi can be compromised or hacked via virtual means, which can result in significant losses that no one would want. Consequently, this article has covered some of the more popular and useful cold wallets that you can use to safely store your cryptocurrencies, so it might be a worthwhile endeavor to check them out.