AUD/USD Gets Close to Two-Week High Above 0.7100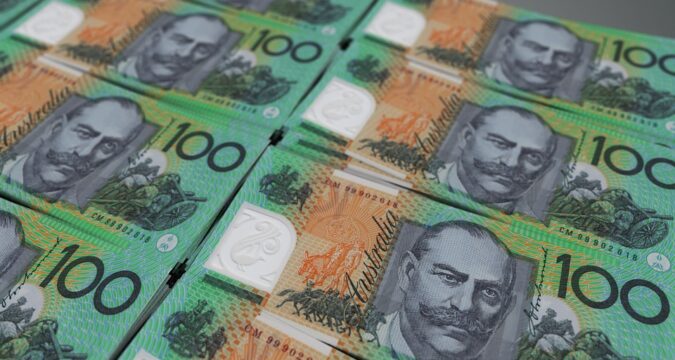 A Good Day to Go Bullish
It looks like the AUD/USD currency pair has gone into a bullish consolidation. It entered the new phase and is oscillating between the range of 0.7100 to 0.7110. This also amounts to a high point of two weeks.
After the average reduction on Friday, the AUD/USD pair drew some new purchases. The Monday feat was aided by a number of factors that came together. The Australian Dollar kept pulling support from the hawkish RBA policy.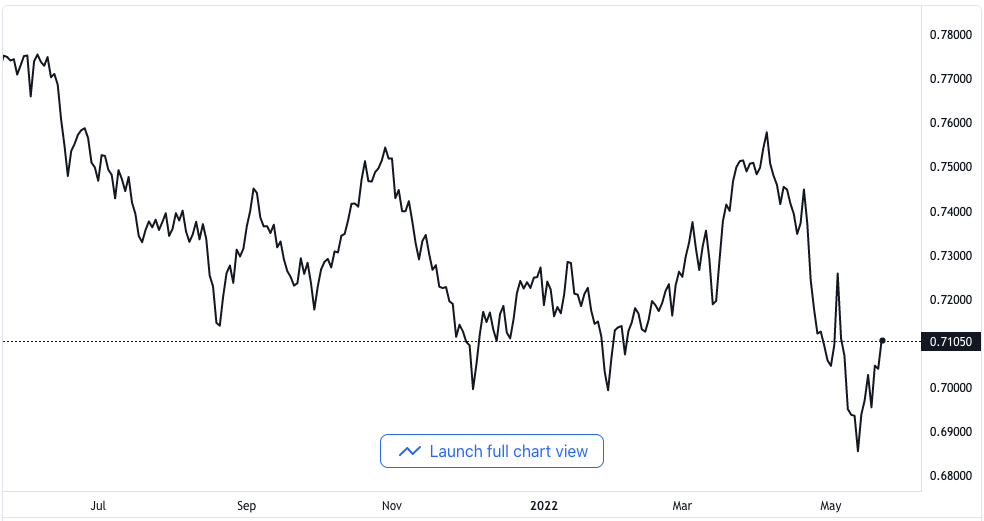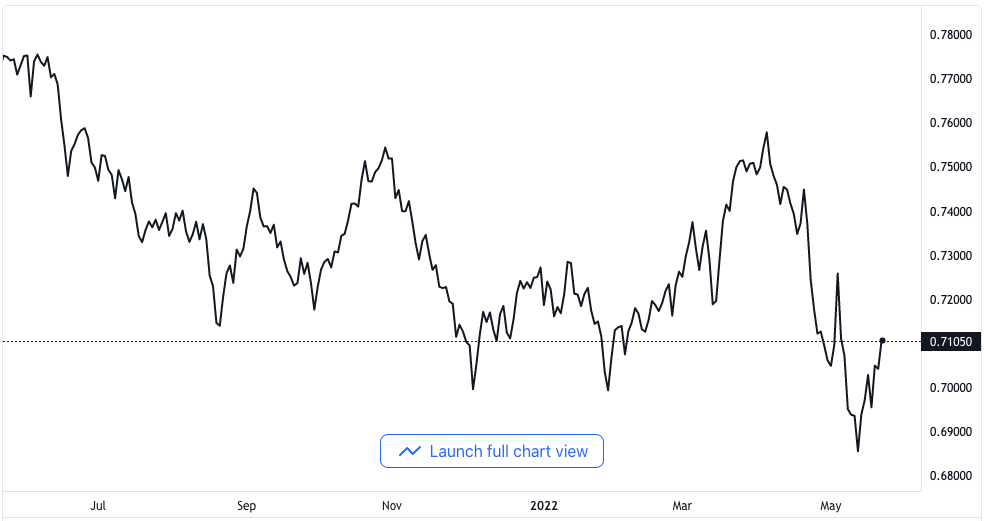 AUD/USD price chart. Source TradingView
The Reserve Bank of Australia signals that there might be a rate increase in June. Whereas, there is a continuous increase in inflation rates. On another hand, the risk mood in the market undermined the US Dollar.
The US Dollar dropped points from its safe-haven status. This went ahead to be of benefit to the Australian Dollar considered to be risk-sensitive. 
China Offers Some Optimism
Investors became quite optimistic as hope rose of China loosening its COVID lockdown rules. It is generally believed that the development would boost the economies globally. The evidence of this was seen in the positive reaction of the stock market.
The development in China also contributed to driving funds away from the safe-haven US Dollar. The US Dollar consequently fell to a new monthly low point. But hawkish Federal Reserve policies might help to salvage what's left of the US Dollar.
The market has completely priced in the possibility of a 50 basis point rate increase. This is envisaged for the next two meetings of the FOMC. Although there are expectations that the Fed might implement a more drastic move.
It is speculated that a more aggressive policy is what can combat the high inflation. Along with the recent increase in the US bond yields, this supports the USD purchases. The US Treasury yields increase especially encourages investors to buy more US Dollars.
It is now expected to cap any gains for the AUD/USD currency pair for the time being. There are no significant economic publications for now coming from the US. The general risk sentiment is expected to influence the US Dollar and its price dynamics.
Market players will now await the publication of the Purchasing Managers' Index from Australia. They would also be expecting the same thing from the United States on Tuesday. It is expected that some significant impetus would be gotten from these reports.
The main attention would, however, be on the Federal Open Market Committee. The committee is expected to publish the minute of its meeting on Wednesday.