BTC Leads Collapse Of Top Cryptocurrencies: SHIB, ETH, LUNA, SOL Among Top Losers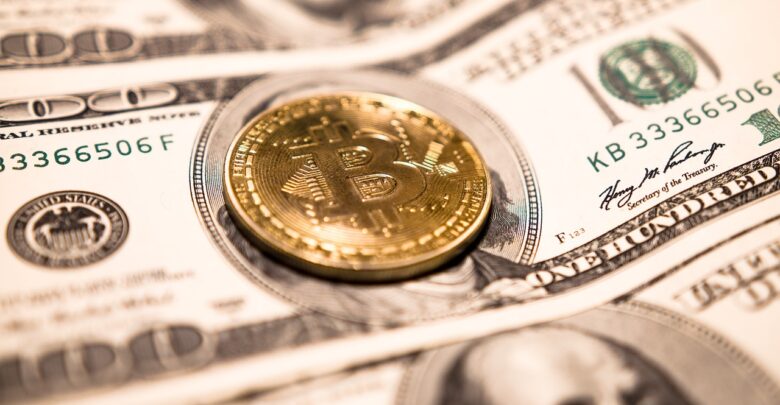 The crypto market has once again plunged downward after last weekend a massive sell-off as Bitcoin dipped by over 10% on January 14.
The crypto market has featured a new 'red' following US Federal Chair Jerome Powell's hawkish comments that stirred up the industry as the market riles up once again.
Bitcoin's further decline was a prelude to the market's bearish bias as bears continue to drive price downward. 
Solana (SOL) and Terra (LUNA) have both dumped by over 8% in the last 24 hours according to CoinMarketCap stats. Avalanche (AVAX) was a top loser as it dipped by almost 10%. Shiba Inu (SHIB), and Dogecoin (DOGE)  weren't spared from the onslaught as their price fell by 5% and 4% respectively.
US Fed's New Non-Increase Policy, Chair Powell's Hawkish Comments, And Bitcoin Price Action
The United States Federal Reserve Chair, Jerome Powell, widely known for his part in the current global financial crisis released a new interest rates commitment on Wednesday. Powell announced via a press release on Wednesday that the Fed still maintains its hawkish stance concerning the increasing inflation rates and hinted that it is printing more money to combat the increasing rates. Before his announcement, however, the Federal Reserve revealed that it will not increase interest rates of near-zero interests going forward. 
Surprisingly, Powel's press release was devoid of any radical announcement for which he is widely famous, effectively creating a breathing space for market bulls.
Bitcoin pumped to a daily high of $38,946 on Wednesday, following a short reprieve afforded by the Fed's new no increase policy of the near-zero interest rates and market bull's temporary initiative. The number one cryptocurrency, however, fielded a sharp price reversal that was mirrored by equities globally, leveraging Powell's series of hawkish comments and market bears' renewed enthusiasm.
Further developments concerning other classes of interest rates emerged during Chair Powell's Q&A session where he was asked about his opinion regarding the central bank's position on the increase of benchmark interest rates come March. He summarily replied that the central bank hasn't decided on the increase of benchmark interest rates but that such possibilities exist, meaning that benchmark rates might feature hiked rates after the Feds meeting in March.
Bitcoin Leads Market-wide Sell-off Rally
Bitcoin erased its previous price gain underpinned by Feds interest announcements as it lost over 8% of price value from January 26th's intraday high to a low of $35,535. Ethereum has also dipped to intraday low as it mirrors Bitcoin price action
Prominent crypto altcoins like Sbiba Inu (SHIB), Solana(SOL), Avalanche(AVAX), and Terra (LUNA) are among the forerunners of the crypto market sell-off rally as they mirror losing positions just behind Bitcoin (BTC) and Ethereum (ETH).
During his press conference, Chair Powell justified the Federal Reserve's radical policy change with the relentless increase in the inflation rate, citing the loss of credibility that the central bank has fielded which is evidenced by American's low pessimism regarding the dollar's price dump.
The Federal Reserve has backed to increase interest rates at least four times before the year runs out. Chair Powell hinted at the relentless nature of the current inflation rate, revealing that the Reserve will feature a paradigm shift that will phase out its accommodative policy.