USD/JPY Price Overview: Aiming For Climbing Channel Resistance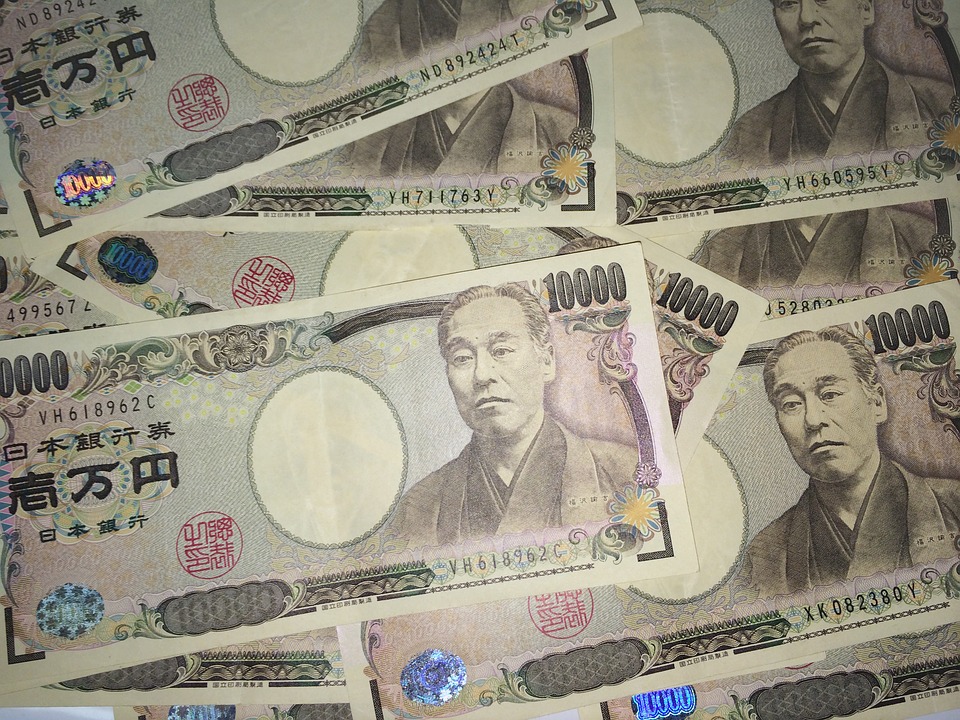 The USD/JPY pair gained momentum during the mid-European session and surged to a new monthly high in the past hour, hovering around the 114.70-75 level.
The US Dollar made a strong rebound on the first trading day of the new trading week and continued to be strongly supported by the Federal Reserve's hawkish view, which predicts at least three rate hikes in 2019.
Additionally, an optimistic tone in the financial markets weighed on the safe-haven Japanese Yen, giving the USD/JPY a little boost.
Review Of The Fundamental Details
With a larger perspective in mind, the recent rise observed since the start of this month has occurred along an upward trending channel.
In the short term, this indicates a well-established bullish trend, which is further supported by the fact that technical indicators on the daily chart are maintaining their positions in the positive region easily.
The setup favors the likelihood of a further appreciating rise in the short term, but bulls are likely to hold off until the market has established strength further than the trend-channel barrier.
The previously noted resistance level, which is now near the 114.85 zone, is closely followed by the critical 115.00 psychological level, which, if broken, will reinforce the bullish perspective.
The ensuing upward movement has the potential to push the USD/JPY pair back towards the November monthly swing high, which is now at the mid-115.00s, or the highest possible level since January 2017.
The Bulls may be able to prolong their momentum, even more, allowing them to recover the 116.00 round-figure record.
On the other hand, the daily swing low, which is now in the neighborhood of 114.30, now appears to be protecting the immediate downside ahead of the 114.00 barrier.
Any additional decrease should find solid support at the bottom border of the channel, as mentioned earlier, which is now in the vicinity of the 113.75 region, and which should now serve as a pivot point for short-term investors.
An Assessment Of The Technical Aspects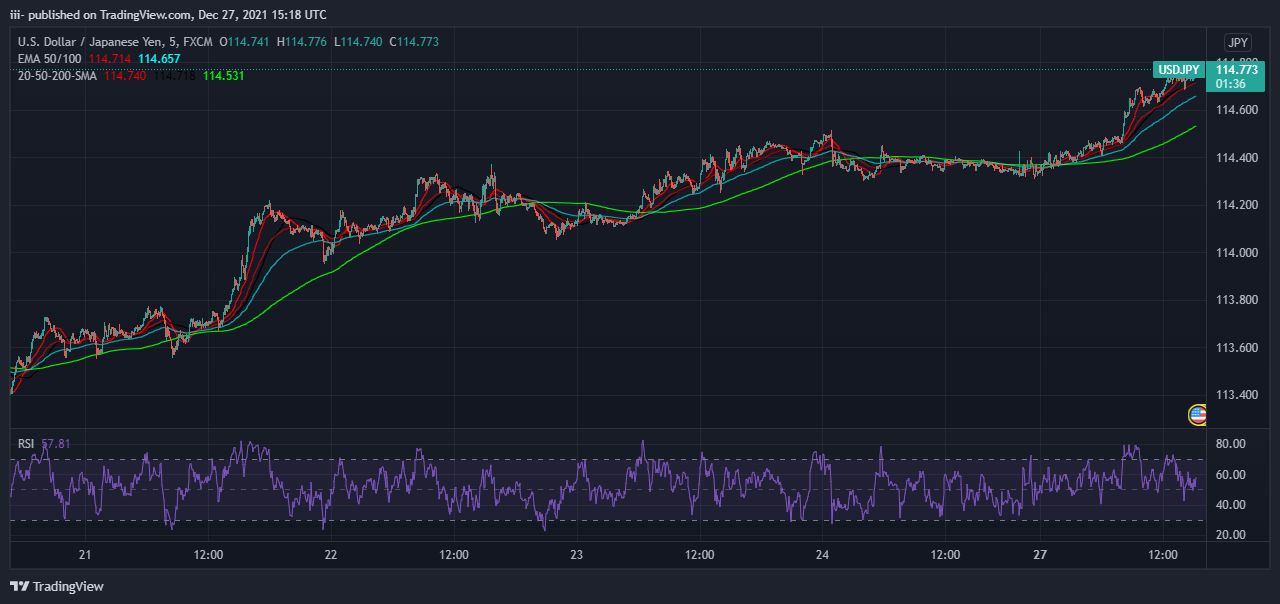 USD/JPY CHART
The USD/JPY pair moved with a bit of upward bias during the early European session and was last seen lingering near the monthly high, in the mid-114.00s, at the time of writing.
It is more likely that any future move upward will encounter severe resistance at the 114.80 level. Bullish traders will be looking for a new trigger to push them over the critical 115.00 psychological line, which, if cleared, will signal the start of a new phase of advances.