AUD/USD Hits New Monthly High, Breaks Out of 100 Period DMA Barrier as Risk-on Persists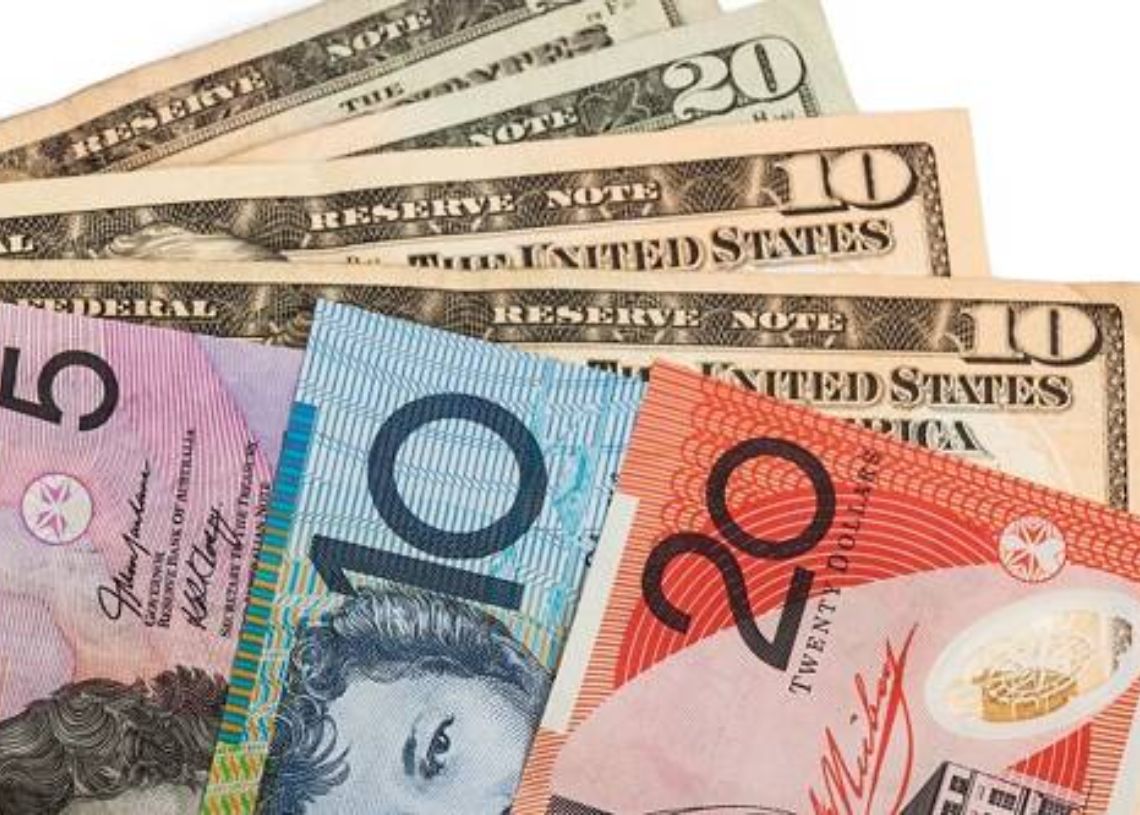 US Dollar Hits a High Note
The high selling that the US dollar experienced in the early hours of the European session on Wednesday came to rob off on the AUD/USD pair to gain a new monthly high in the vicinity of 0.7260 to 0.7265 zones in the previous hour of putting this piece together.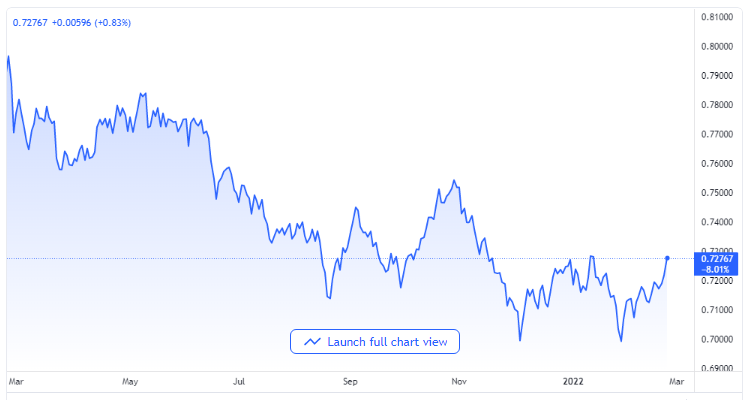 AUD/USD price chart. Source TradingView
The pair was able to follow through and gained more traction on its rise would have had that gain for the third straight day by Thursday. It is supported on this track by a number of factors. In spite of the little disappointment over Australia's wage growth report, speculations for an interest rate increase eventually coming from the Reserve Bank of Australia was the needed tailwind the Australian dollar could use.
In addition to that, the upbeat mood in the market subverted the status of the US dollar as a safe haven but gave more boost to the said-to-be riskier Australian dollar.
As Geopolitics Keeps Affecting the Market
The continuous agitations over the escalating geopolitical situation between Russia and Ukraine took a slight break when a spokesman from the Kremlin stated on Tuesday that Russia remains open to diplomatic resolutions and has deep, long-term interests in achieving that.
Aside from this, the reality that newly imposed sanctions of Russia by Western countries were not as tough as many had imagined went ahead to give investors' confidence the required boost.
The investors' level of confidence was evidenced by the general positive atmosphere around the stock markets that was instrumental in driving flows from the conventional safe haven fiat currencies led by the US dollar.
The most recent improvement could also be associated with some technical purchases above the 100 day simple moving average obstacle close to the 0.7240 zones. Possibilities of further movement up seem limited with the continued risk of Russia's imminent full-scale invasion of Ukraine. 
This concern, alongside a new increase in the American Treasury bond yields, is speculated to aid the US dollar in attracting some level of dip-buying at a relatively low level, thereby capping gains for the pair while there are no relevant economic releases that move the market.
The pair made a rebound from last week's Tuesday's low levels at 0.7172, but it found resistance close to the 0.7200 zones as the United Nations called an emergency meeting of the Security Council, and it subsequently went ahead to cause a spike in the already intense money market.