Are Binary Options Fraud?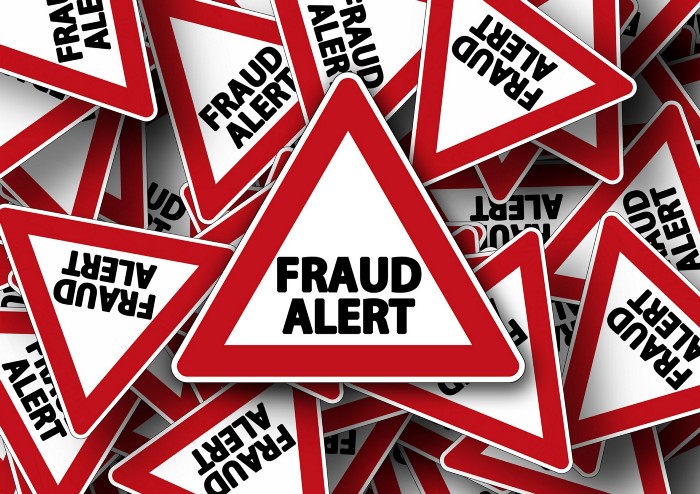 Covid-19 and Binary Options FRAUD
Today our world is facing yet another global pandemic – COVID-19, which has overwhelmingly changed our life styles. From the beginning of this unfortunate year, we were struck hard by this global pandemic which took over half a million lives and infected millions of people all over the world. However, even in the wake of COVID-19, scammers are trying to take benefit of the situation by exploiting the prevailing conditions in an attempt to target innocent people. They are offering people latest information about COVID-19, its preventive measures or special deals and asking them to provide confidential information, which they will be using to jeopardize the account holders by gaining illegal access of their accounts.
This has led the banks of the entire world to inform and warn their customers time and again to be careful about the scammers. But the truth is not everyone is that fortunate. There are people who are being scammed everyday, however, the modes and methods of scamming the people are different and so is the scam. The worst of the scams are "online scams". Since the majority of scams are caused online, it gives them the much needed protection and allow them to execute their scamming policies from anywhere in any part of the world. Presently there is a scam which is notoriously known among the masses who are online users and it is called "Binary Options".
Binary Options
For the readers sake let us first understand what is this "Binary Options" and its concept. It is a part of trading which requires an investment. The investment in this is somewhat like "prediction" and as we all know, a "prediction" can go either way, right or wrong and no place in between. It can be easily co-related with "gambling".
In this trade, the trader predicts that the value of the underlying asset will be increased or deceases, as the case may be, after a lapse of certain period. In the financial industry Binary Options is considered to be the most riskiest type of trading in which there is imminent danger at all times that the trader will lose entire investment at once if the predictions turns out to be a wrong one.
Is Binary Options a legitimate business or fraud?
Binary Options Fraud – Let us be clear about one thing which is that binary options is a legitimate business which runs mostly online with the help of internet based platforms. However, the main problem is not with this trading instead it is with the trading platforms because it has been reported that majority of these trading platforms are not complying with the applicable laws of their respective region and therefore are not lawfully regulated. This is the big stigma on this legitimate trading business which, as we will discuss below, has not changed a bit but has worsen further.
Fake Trading Platforms
Like every online trading business, the Binary Options trading is also not immune from attacks by the scammers. They have seriously damaged the reputation of this legitimate business in a way that if you will ask anyone what is the "Binary Options", you will be relied that no one can make money from this because it is a complete fraud. The general perception today is that all binary options are nothing but scam and those who are part of it are either fool or that they are scammers as well. The reason is that many of fake trading platforms has taken over the trading system and there are numerous complaints reported every day where traders have been scammed which can be divided into three major categories: –
·        Refusal to credit customer accounts
The most common type of scam in Binary Options relates to the trading account which was opened by the trader with the trading platform. It has been seen that fake representatives or the brokers of the trading platform used to call the account holders in order to entice them to deposit further amounts in their accounts. However, when the account holders try to withdraw their amounts and send withdrawal request, the request is denied, their calls are not attended and no response whatsoever is received. At this stage the customer realizes that he has been scammed.
·        Identity Theft
There has been reported that customers of Binary Options platform have been approached by people pretending to be representatives of Binary Options platforms with which they have signed up. These so-called representatives have been reported to collect personal and confidential information such as copies of credit and debit cards, passport and driving licenses which are usually not required.
·        Manipulation of Software
The worst category is the one relates to manipulation of software. It has been reported by many victims that when they signed up with the Binary Options platform and deposited their money in the account but when they try to participate in the trading, the software or trading opportunity is being manipulated. For example it has been seen very often that the customer trade was initially winning but the end time was arbitrarily over-extended to systematically turn the customer's winning trade in the losing trade. In this way loss has been caused to the customer. 
General perception Vs. Peoples' opinion
As could be seen above, it is crystal clear that the Binary Options is a genuine business but it has been itself a victim of scammers which have adversely very seriously affected its existence. However, the peoples' opinion also cannot be ignored and more cautious approach should be adopted if one is looking to do the trading in Binary Options. For instance, however, if someone is facing the situations as categorized above, he can contact money-back.com which is a platform providing services against such fake platforms who are refusing the customer to credit his account, declining withdrawal requests or manipulating software to cause loss to the customer.
The word of advice is that always enquire about the trading platform before you become a part of it otherwise the chances of getting scammed are high. To get your money back from binary options scammers visit Money-Back.com today.