Bank Crash Triggers Crypto Frenzy With Investors Accumulating BTC And ETH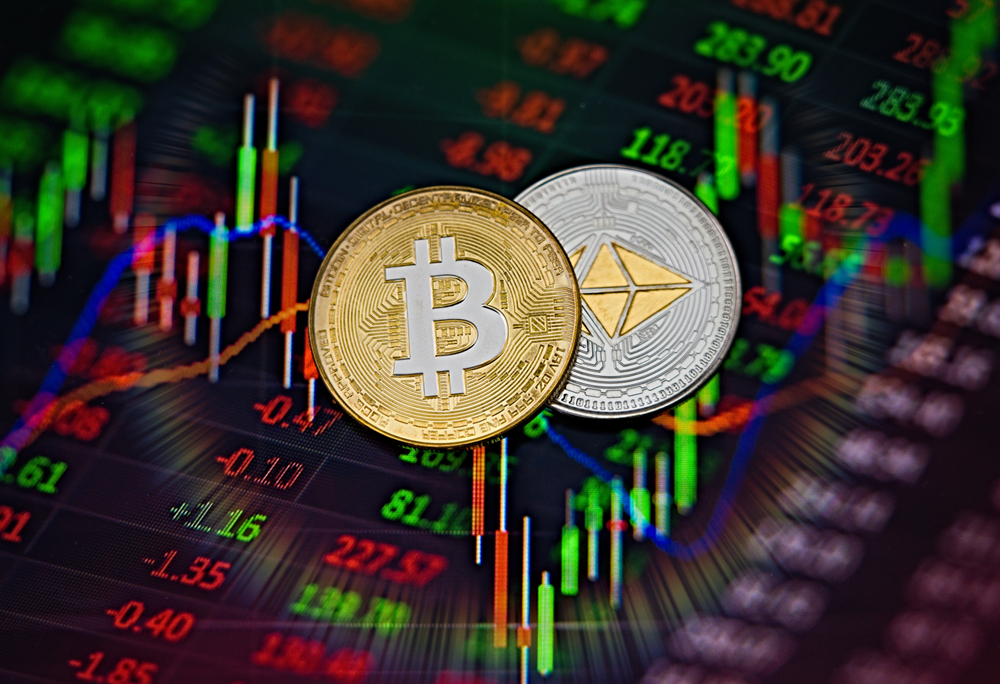 The recent banking contagion resulting from the collapse of Silicon Valley Bank (SVB) and two other banks has seen investors rushing to acquire crypto assets, especially Bitcoin and Ethereum. Investors are reportedly flocking to digital assets as an alternative means to safeguard their funds amid the global banking contagion.
Crypto Exchanges See Drop In BTC And ETH Reserves
Amid the rush for crypto tokens after the banking crisis, most digital asset trading platforms report a drop in their Bitcoin and Ethereum reserves as investors seek refuge in virtual currency. According to the blockchain analytic form, Glassnode, there are ongoing fears that the banking debacle would spread to the crypto sector.
In its latest weekly newsletter, the Glassnode report revealed that close to 0.144% of BTC and 0.325% of BTC were withdrawn from various exchange's reserves. The report added that this mirrors the same reaction that greeted the collapse of FTX in November 2022.
Furthermore, analysts from Glassnode noted that this trend points to the growing confidence among investors about cryptocurrency in recent months. Furthermore, the platform added over $1.8 billion in combined BTC and ETH outflow from several exchanges.
However, Glassnode states that the figures are smaller in relative terms. The report noted that net exchange withdrawals need to reflect investor confidence, especially amid the hostile regulatory conditions in the crypto space.
Will The Banking Contagion Impact Crypto?
After the announcement that three major US banks providing services to crypto firms had been shut down by US regulators, the digital asset ecosystem was engulfed in fear. It is worth noting that the crypto industry's founding mantra is built on the belief that no single entity can be in charge of an investor's funds.
However, traditional banks have been acting as the bridge linking centralized and decentralized finance. As a result, the sudden collapse of Silicon Valley Bank (SVB), Silvergate Bank, and Signature Bank will cause a temporary setback for the industry.
Hence, crypto firms will be forced to search for new banking partners and deal with the increasing uncertainty of other banks not being willing to offer services to them. However, the banking contagion is not expected to affect cryptocurrency in the long run.