Swiss Bank is Planning to Offer Crypto Services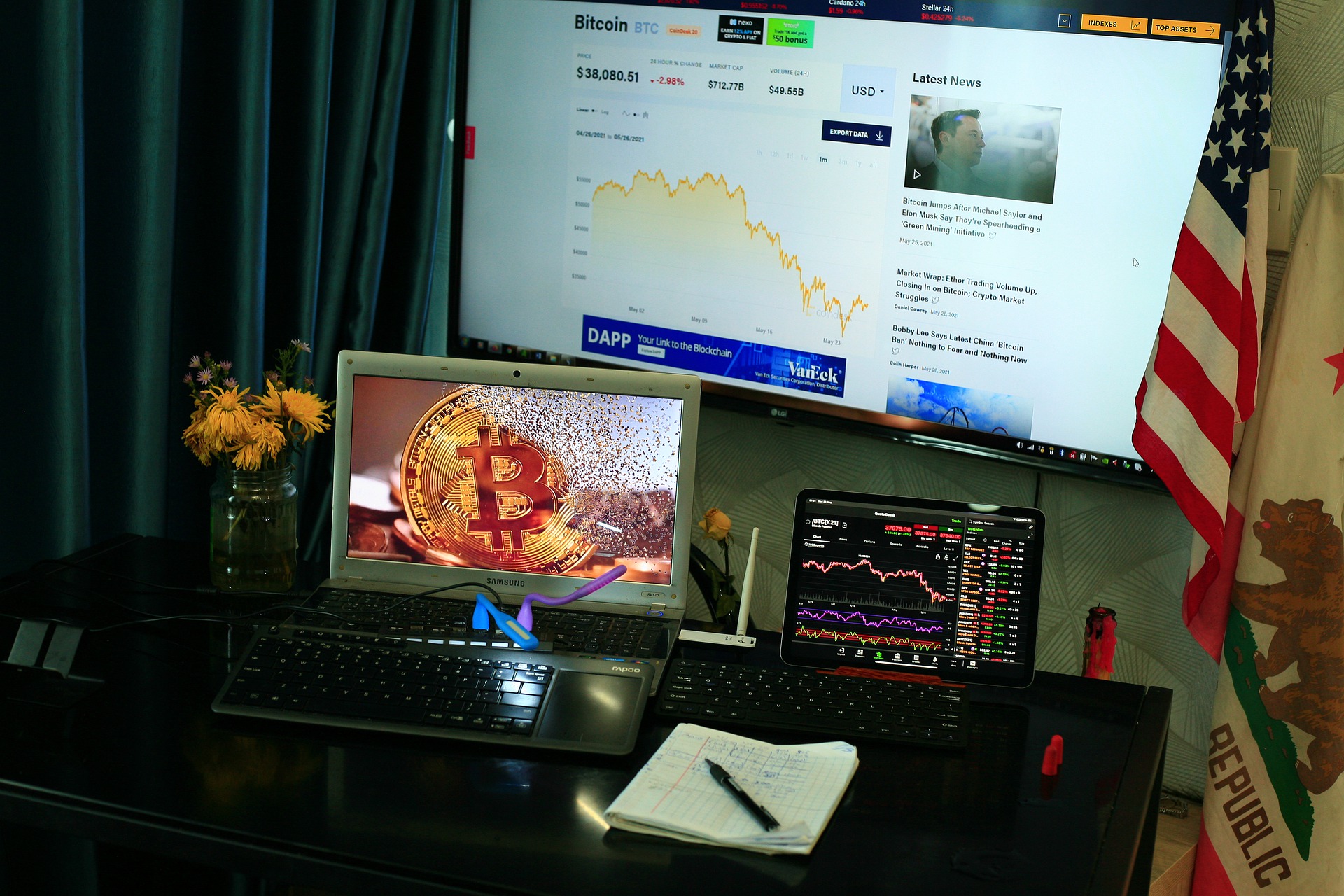 Zeno Staub is CEO of Vontobel Holdings AG, one of Switzerland's largest private banks. He was invited for an interview by Bloomberg anchorperson Anna Edwards. During the interview, Staub shed some light on the increasing interest of bank's clients in cryptocurrencies. At one point, Edwards asked him about the inclination and impression of investors towards digital assets.
He responded that more people are aware of the virtual currency market today than ever before. During the current year, flagship cryptocurrency registered an ATH of $64,800. Such an accomplishment changed the views of many people who used to dismiss cryptocurrencies and blockchain in general. He further explained that investors are now taking more interest in advanced technology rather than the available applications.
Zeno Staub told Bloomberg TV that Vontobel Holdings is looking for options to expand their Bitcoin product field of operations. He explained that the bank decided to list its Bitcoin product on the stock exchange as early as 2017. In this manner, the first ETF tracking certificate for Bitcoin came into existence. This new asset class put the investors in a position to gain exposure in the flagship cryptocurrency without dealing with the IT hassles.
He added that over time a lot of changes and improvements would become visible in crypto services provided by the bank. Staub said that the bank is constantly improving its virtual market products and offering its clients secure and more stable products. Vontobel Holding management believes that securitization has become a lot more convenient with DeFi and blockchain.
Bitcoin has Become more Popular Among High Net-worth Individuals
Alli McCarthy is a private wealth advisor at UBS Group AG. She told CNBC in an interview that institutional interest in Bitcoin is rising steadily since last year. The interview was recorded in January. McCarthy explained that many wealthy investors have been able to acquire their wealth by learning to manage risks. Therefore, these individuals approach Bitcoin with a similar mindset and have the ability to stay afloat even after some losses.
She claimed that only a few years back, Bitcoin was an unknown market, and not many people showed interest in the crypto market. However, now companies have added Bitcoin to their balance sheet, crypto trading enterprises are registering for public listings, adoptions like the Bloomberg Galaxy index are happening, custodians like Fidelity have come forward, and PayPal is allowing global consumers to buy/sell virtual currencies. She remarked that investment diversifiers like bonds have fallen behind in Bitcoin in terms of popularity.