JetBlue Airways Wants to Takeover Spirit Airlines despite Taking a Hit to Stock Prices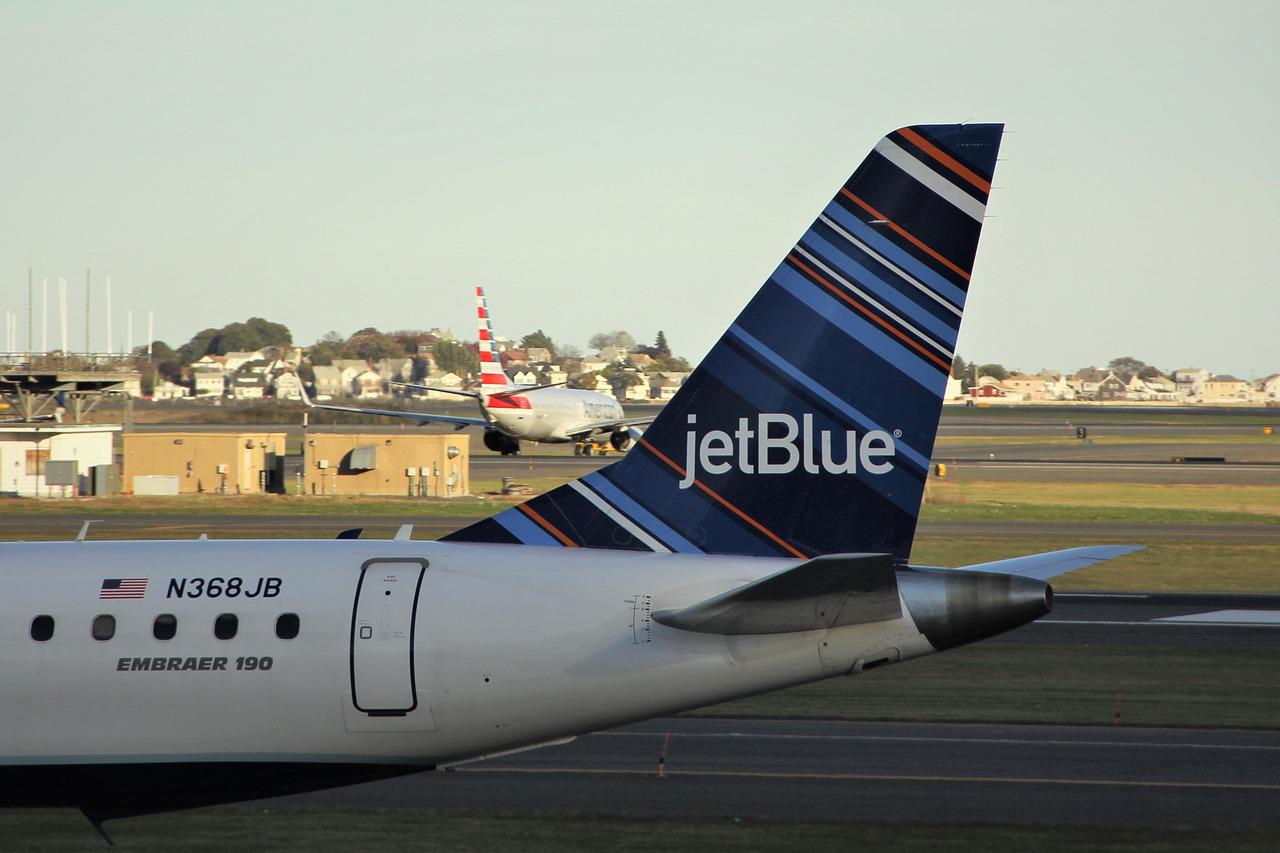 On Monday, JetBlue Airways reportedly made another major move for the acquisition of Spirit Airlines. The sources claim it seems that JetBlue Airways has gone for a hostile takeover of Spirit Airlines but in a professional way.
It was the beginning of May when news started floating about Spirit Airlines considering a bid from JetBlue Airways for an acquisition deal. The news had angered many Spirit Airlines' investors, which was reflected in the stock price plummet.
Spirit Airlines' executives did not go for the deal and ended up rejecting it. The takeover bid made by JetBlue Airways' executives was $33 per share. The eagerness of JetBlue Airways to acquire Spirit Airlines was clearly visible through the offer made. JetBlue Airways' executives added that it was an all-cash offer, which was a huge deal for Spirit Airlines.
Why does JetBlue Airways want to Buy Spirit Airlines?
The JetBlue Airways executives told the sources that they are eager to increase their air fleet. As per them, Spirit Airlines has exactly what they want and this is the reason why they made a huge bidding offer.
Spirit Airlines has a huge fleet of planes categorized as "Airbuses". On top of that, Spirit Airlines has some of the most well-trained and experienced pilots. With these factors combined, they are confident they will be able to give a strong challenge to the top airline companies in the United States.
Frontier Airlines is the Problem for JetBlue Airways
Shockingly for JetBlue Airways, Spirit Airlines rejected the offer and plans to stick with its primary deal with Frontier Airlines. Frontier Airlines had recently made an offer to Spirit Airlines of a merger plus a cash and stock deal worth $2.9 billion.
According to Spirit Airlines' executives, they are more interested in the idea of going for a merger with Frontier Airlines. With them, they have a higher chance of competing with the major US-based airline companies.
They have been working with Frontier Airlines for a longer period of time. For them, it is a confirmation of true reliability and trust between the two airlines that Frontier Airlines wants to go for a merger. They could have made an offer for the acquisition but they did it the other way.
Current Spirit Airlines' Stock Price and JetBlue Airways Aggression
On Friday, Spirit Airlines' shares closed their trade for the week at $16.98. For Spirit Airlines, the $33 per share offer was more than they could ask for. However, Spirit Airlines rejected the offer and now, JetBlue Airways' executives have approached the Spirit shareholders directly.
They have offered them $30 per share and have even encouraged the shareholders to not let the deal with Frontier go successfully. As per JetBlue, Spirit Airlines can negotiate with them if they want but their offer is now $30 per share.
The recent developments have caused the stock price for Spirit Airlines and Frontier Airlines to surge by 12% and 6% respectively. For JetBlue Airways, the stock price plummeted by 4% on Monday trading. If the deal is successful between Spirit Airlines and JetBlue Airways, then the latter will see its stock prices surge.