Trading Price of UNI Surges by 45%, Trading Volume Rivaling Even Ethereum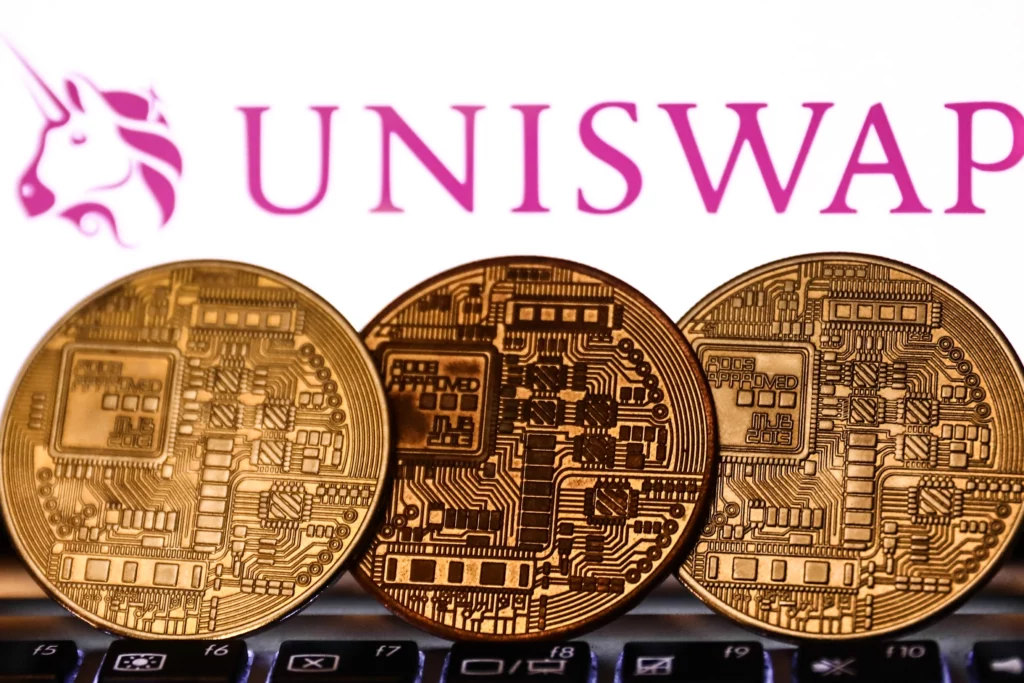 UNI, the native token for Uniswap, a major decentralized finance (DeFi) exchange has recorded a strong rally in the running week. Alongside the spike in the trading price, the trading volume for UNI also experienced a huge surge.
According to statistics, the trading volume recorded on Uniswap has even ended up rivaling the trading volume observed for Ethereum. Uniswap is actually based on the Ethereum blockchain network.
45% Price Surge
The trading price of UNI reportedly experienced a 45% surge in a 7-day period. Now, the trading price of UNI is worth $5.46. With the latest achievement, the trading price of UNI has managed to hit its all-time high price in three-week period.
Uniswap not only exists, as one of the oldest decentralized finance exchanges but it is also the largest DeFi exchange by trading volume. Throughout the week, the price of UNI continued surging, and the fees that the traders paid in order to process the transactions grew up by 25%.
As a result, just the transaction fee volume went all the way up to $5 million per day throughout the week. You will be surprised to know that the transaction fee volume on Uniswap even managed to surpass the volume recorded on Ethereum for a brief period. For Ethereum, the fees volume recorded was between $4 million and $6 million.
Does Uniswap's Surge Indicate a Recovery for DeFi Market
As the fees volume rose on the largest DeFi exchange, it does indicate that the DeFi market may be -moving towards the recovery phase. It is finally after a six-month period of the constant downtrend in the cryptocurrency sector that the DeFi market has shown signs of recovery.
Compared to the year 2021, the TVL in the decentralized finance sector has plummeted by more than 66% in 2022.
Despite the overall DeFi sector, losing so much TVL in the year 2022, the TVL Uniswap launched in the same period is 50%. In the running week, Uniswap has managed to experience a resurgence of the TVL, which has grown up to $5.1 billion (11%).
It is highly likely that it is because of the implantation and remarkable adoption rate of Layer 2 protocols on the Ethereum blockchain that could have led to the exchange's growth.
Apart from the Ethereum blockchain, the Polygon blockchain also supports the Uniswap network. Uniswap has also been integrated into multiple applications that are based on the Ethereum blockchain.
As the decentralized finance sector is now retracing its lost success and adoption, Uniswap will definitely be playing a very important role in the process. This way, the trading price of Uniswap's native token 'UNI' will also experience a great jump.