AUD/USD Trims Intraday Gain of 2022 High, Still Well Bid for Near 0.7400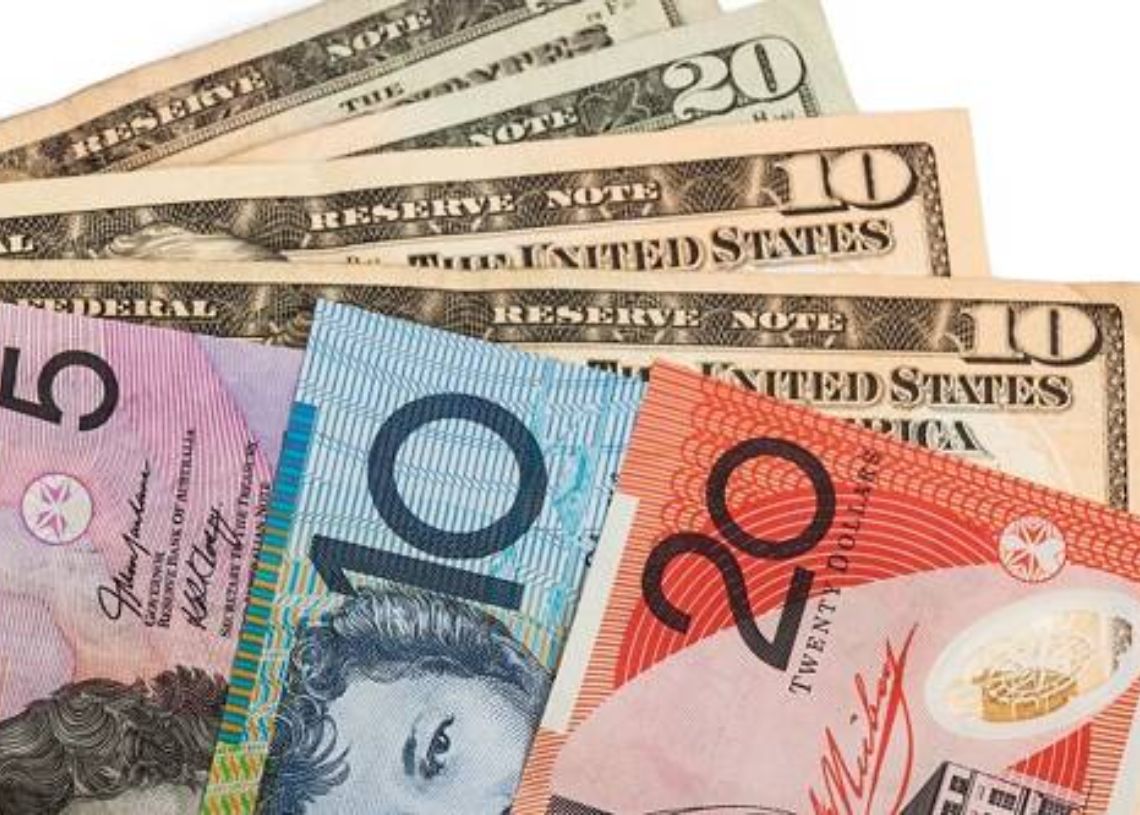 The AUD/USD trading pair stepped back a little bit from its fresh year-to-date high, which it reached earlier on Monday, and it was seen hovering close to 0.7400 benchmarks, up by more than 0.60% for the trading day.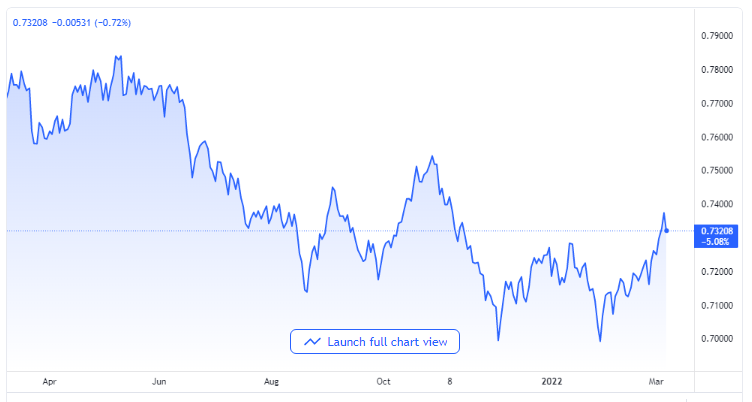 AUD/USD price chart. Source TradingView
Bulls Gaining More
There was an extension of the pair's latest bullish run, and it gained additional follow-up traction as the new week opened for business in the midst of the recent high gains in the price of commodities. The escalating situation in Ukraine as Russia increases the tempo of its attacks in the country, as well as mounting Western sanctions on Russia, have continued to fuel concerns over a possible decline in the supply of essential raw materials.
This condition is considered by analysts as an important factor that serves the interest of the Australian dollar that has resources pegged to it.
USD Advantages
The AUD/USD trading pair skyrocketed to the highest point it has been since last November, although there are a variety of factors that came together to hold bullish traders back from staking fresh bets, at least for the present period. An escalation in the ongoing war between Russia and Ukraine keeps weighing heavily on global risk sentiments, and this was made evident in the extensive sell-off taking place in the stock markets. 
This condition, on its part, drove funds in the direction of the US dollar as a safe-haven asset; it, therefore, capped the gains of the AUD/USD pair.
The US dollar had more support from the mostly upbeat monthly jobs data for the US that was published on Friday. The data showed that the US economy had an additional 678,000 jobs in February as the unemployment rate went down to 3.8% from an initial 4.0% it was at in January.
Meanwhile, most investors now look convinced that the Federal Reserve would go with a less aggressive monetary policy position to fight the obstinately high inflation. This has the potential of keeping a lid on further gains in the US dollar, and it functions as a tailwind serving the AUD/USD pair. 
From a technical point of view, the sustained breakthrough of the important 200-period simple moving average of last week and a more than one-year descending trajectory adds some credence to the outlook for positivity.  Therefore, the meaningful drawback is very likely to draw new buying at low points and stay limited as there are no new relevant data to expect soon.