Turkish Lira Whipsaws after New Loan Ban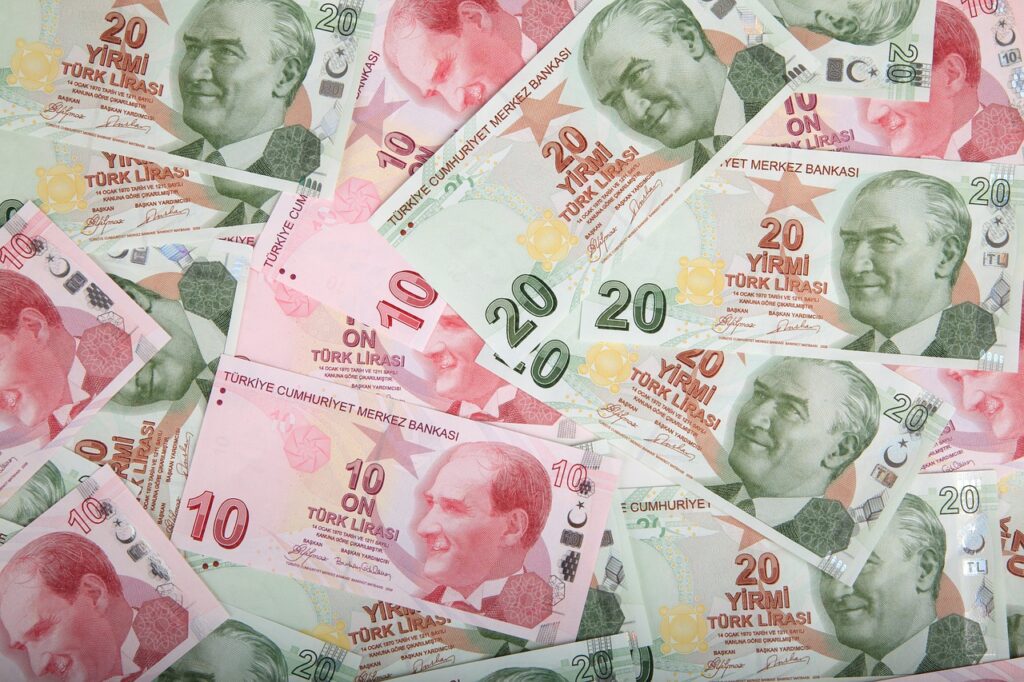 On Monday, things were looking up for the Lira, as the Turkish currency experienced a much-needed and welcomed boost. This came after the banking regulator in Turkey announced that companies that have a lot of foreign currency would no longer be eligible for obtaining loans in Lira.
Lira climbs
There was an 8% gain recorded within two days in the Turkish currency by Monday morning. On Thursday, the Lira had closed at a value of 17.35 against the US dollar, but it had climbed to a value of 16.01 in Istanbul on Monday.
However, it had trimmed some of these gains by late afternoon, as it fell to 16.5 against the greenback. During the day, the currency had continued to whipsaw between the range of 16 and 17 lira per dollar. These movements were a reflection of the mixed feelings that investors appear to have about the new loan ban.
As per the statement from the regulator, companies that wish to obtain commercial lira loans would only be able to do so if they sell a substantial amount of their FX reserves. This will help in supporting the beleaguered Lira, which has lost more than 50% of its value in the previous year.
The loan ban
The terms of the loan ban indicate that any company that has foreign currency equal to 15 million Lira will not be able to borrow in the currency if its reserves are more than 10% of its annual sales or assets. An exemption is applicable to small businesses and they will be able to get loans in Lira, as long as their position is not short on FX.
The primary reason for introducing this new rule is to support the lira, which has seen its value decline rapidly in the last few years. This is because the Turkish central bank had refused to hike interest rates in the country for fighting inflation, on the instructions of President Tayyip Erdogan. The purchasing power of the Turks has gone down significantly, as inflation in the country has reached a whopping 73%
Mixed response from analysts
According to analysts, this decision to impose a loan ban is impacting thousands of companies. If they want to have access to credit in lira, it is possible that the corporations might consider dumping their entire forex holdings. Others said that there would be 'severe' impacts on companies, but it will only benefit Lira in the short term.
Not everyone is impressed with the move and has called this a bad policy. Many experts said that this is just an over-complication for businesses and banks alike, especially when there is a simple solution available; hiking interest rates. Therefore, it is likely that the Lira will not be able to sustain any of the boosts it gets and the demand for FX by Turkish companies will not change either. In fact, they said that it could actually drive business and trade underground, which means it would move out of the system.