US Stocks Fall While Yields Rise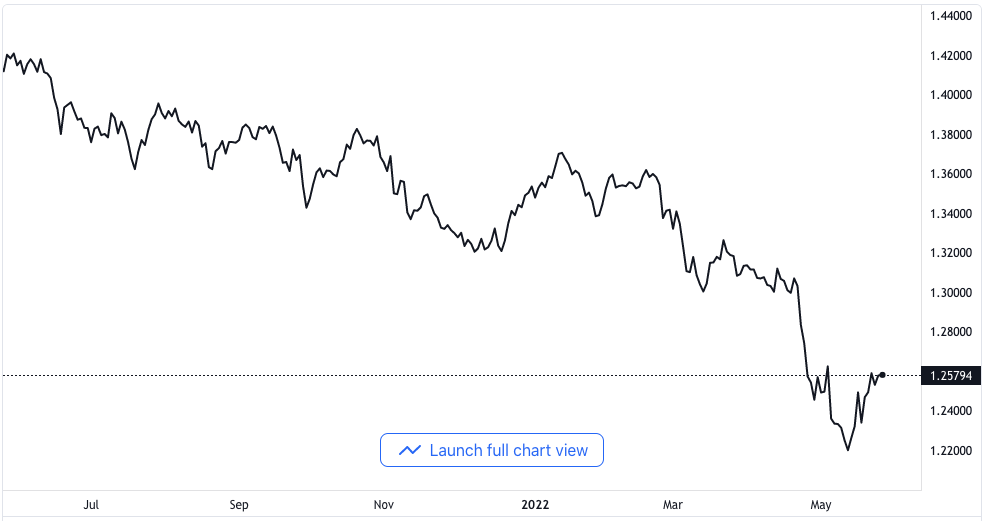 On Thursday, all three indexes on Wall Street started the trading session choppy, but ended up in the red, while there was a rise in bond yields.
Meanwhile, investors were still digesting economic data that only strengthens the case of the US Federal Reserve to aggressively hike the interest rates.
Economic data
There was a more than 3% decline in oil futures over demand worries and after a tentative agreement aimed at preventing a rail strike in the US.
Likewise, a strengthening US dollar because of large rate hikes also weighed down on oil futures. Other economic data also showed that there was a rebound in US retail sales for the month of August.
Americans chose to take advantage of reduced prices of gasoline by dining out more often and ramping up motor vehicle purchases.
However, the retail sales data for July was revised downwards, which showed that rather than staying flat as previously reported, they had actually declined.
The Labor Department also reported separately that the week ending on September 10th had seen claims for unemployment benefits declined to their lowest level not seen since May.
Rate hike
It is widely expected that the Federal Open Market Committee (FOMC) will deliver an aggressive rate hike in its meeting in the next week.
However, investors are also nervously waiting for hints regarding future movements in policy from the chairman of the Federal Reserve, Jerome Powell.
Market analysts said that the market was choppy because they know that there is a Fed meeting scheduled for the coming week.
They said that participants were aware that the Fed would deliver a hike of 75 basis points, but they were nervous about the commentary that will come from Chairman Powell in the press release later.
Indexes fall
There was a 0.56% drop in the Dow Jones Industrial Average, which lost 173.07 points to reach 30,962.02.
A 1.13% drop in the S&P 500 saw it fall by 44.69 points to reach 3,901.32, while a 1.43% loss was also seen in the Nasdaq Composite which saw it decline by 167.32 points to reach 11,552.36.
There was a 0.96% fall in the MSCI's index of global shares, while a 0.57% loss was also seen in emerging markets stocks.
On Thursday, analysts said that stocks, bonds as well as currency markets were all reflecting a strong understanding of the Fed delivering an interest rate hike of 75 bps in the next week.
They said that the labor market was already strong and the retail sales data was just the cherry on top for the Fed to continue being aggressive.
There was also a rise in Treasury yields, as 2-year yields reached highs of 15 years, as data on jobless claims and retail sales showed a resilient US economy with plenty of room for the Fed to be aggressive.
Likewise, the inverted yield curve, which is considered a sign of recession, continued to widen even further between 2-year and 10-year yields from -13.0 to 41.4 basis points.