Tezos Becomes the Largest Staking Network Surpassing the Former Staking Leader EOS
Tezos Staking Network
In terms of the most asset locked in staking, the Tezos network is on the top. Tezos has more than $1.8 billion coins locked in staking which makes it the biggest staking network. Tezos network has left behind EOS the previous leader of staking.
A Broker That Meets All Big and Small Trader Needs – Find Out in This Blix Group Review
93% of all XTZ is locked in staking
According to the shared data from Staking Rewards which a leading monitoring site and data provider for staking, approximately 93% of all of the Tezos coins are currently locked in staking while the total market capitalization of the tenth-ranked crypto asset is standing at $1.95 billion.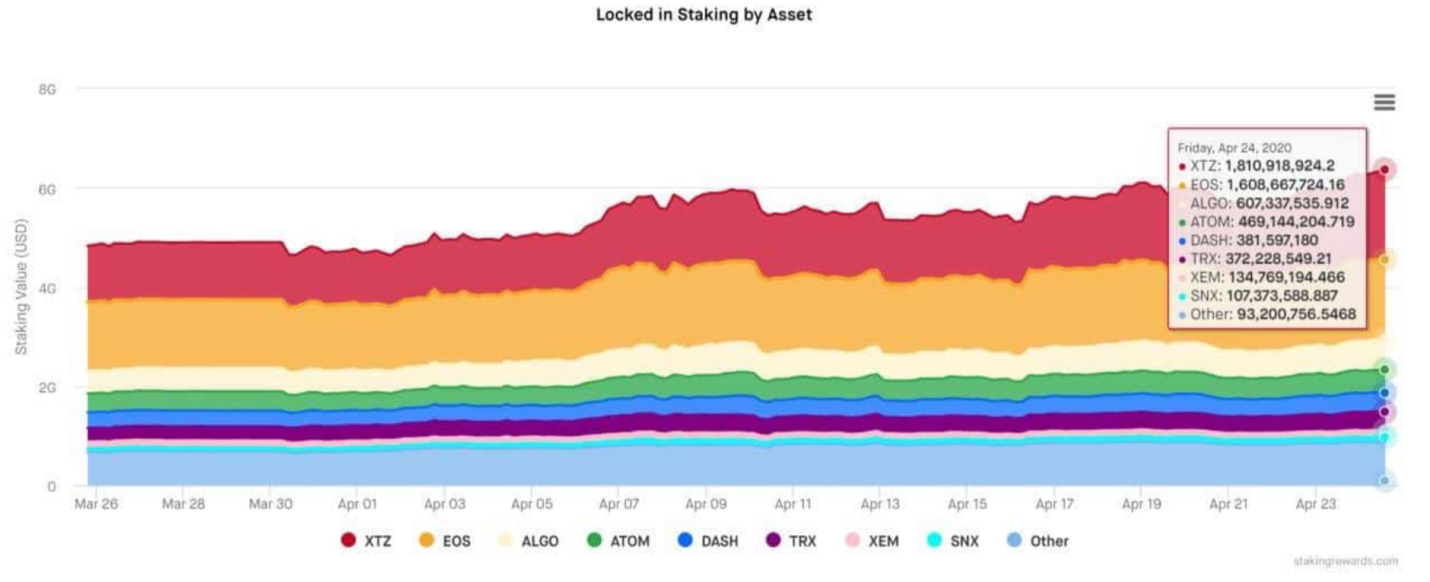 Staking Rewards data shows that the total amount of assets locked in staking reached $1.81 billion till April 24, 2020.
Before Tezos, EOS was leading the network in terms of assets locked in staking. Now Tezos has pushed EOS to second place. EOS now approximately has 64% of its total market capitalization locked in staking which is around $1.6 billion. At press time, the total market cap of EOS is standing at $2.5 billion. In this ranking list, the others are Algorand (ALGO), Cosmos (ATOM), Dash (DASH), and Tron (TRX) respectively. 
Major Crypto exchanges offer XTZ staking
For the last few months, Tezos cryptocurrency is available for staking on various major cryptocurrency exchanges. The most popular crypto exchanges such as Coinbase, Kraken, and Binance have allowed the staking of XTZ on their platforms which have given a boost to the growth of Tezos crypto asset.
Investors find Tezos blockchain protocol and the process of Tezos staking more attractive and therefore, most of them desire to stake more XTZ coins which is a good sign for the growth of Tezos blockchain.
Tezos has also been impressively good in its price actions and developments. In March's big sell-off, the price value of the coin went below $1 mark and it is revolving around $2.77 which is a massive recovery for the coin. Its price development and price actions make the staking of XTZ more attractive for investors.