New Fiat-Crypto Exchange BitPolo Launches in India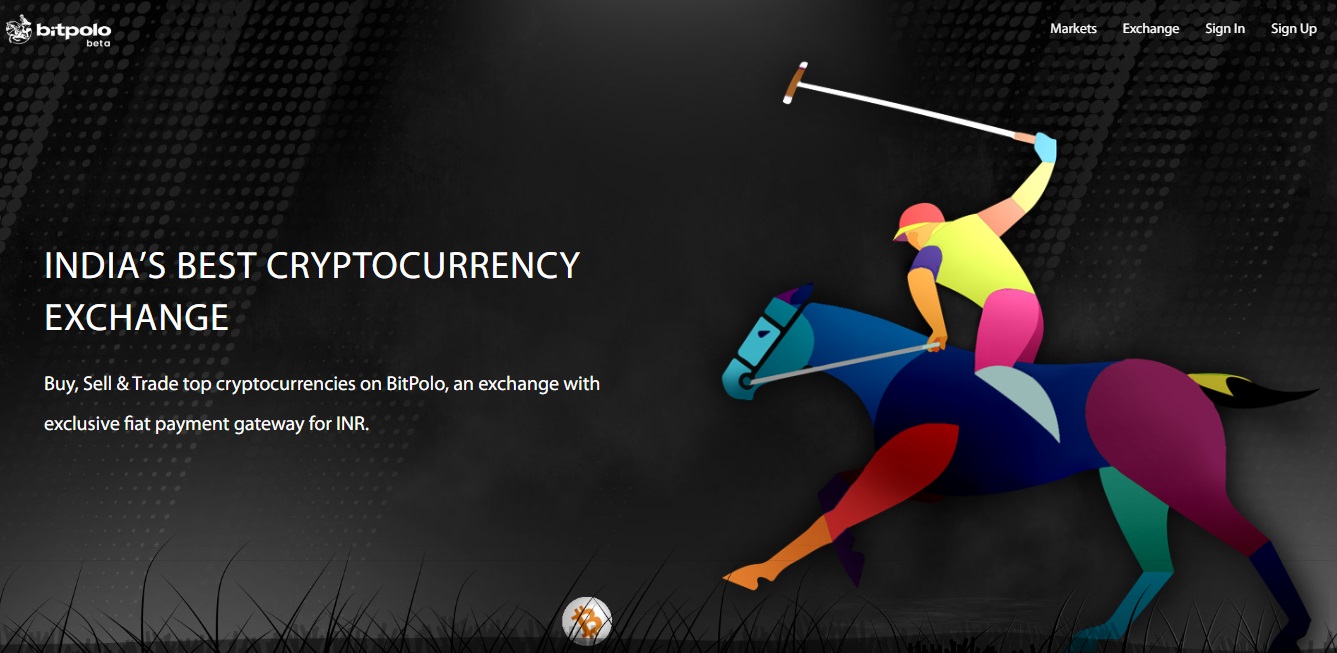 BitPolo Exchange India
The fiat-crypto exchange BitPolo went live on May 6 in India. After the strict regulations lifted in India by Supreme Court two months earlier, the crypto startups are booming in one of the largest populated countries.
| | | | |
| --- | --- | --- | --- |
| ROBOT | RATING | PROPERTIES | TRADE |
| | #1 Software | 83% Win Rate$250 Min DepositAccepts Credit Card | TradeRead Review |
Bangalore-based cryptocurrency exchange goes live today that will offer deposits and withdrawals in country's native fiat currency, Rupee (INR).
Mr. Suresh Choudhary, the Chief Business Officer of the company claims that the world is going back to normal conditions. According to him, they were making preparations in the bear market to launch trading platform for Indian traders.
He said:
"We were building through the bear market and thought the timing of our launch cannot be more apt than when the world is slowly inching back towards normalcy post a pandemic & recessionary environment. As we foresee fragilities of traditional asset classes, crypto markets seem to offer the bigger upside and we intend to bring simplicity and solid technology to the screens of Indian traders and hodlers."
Mr. Chandan Choudhury, BitPolo's head of strategy, believes that COVID-19 exposes the traditional monetary deficiencies which needs to be resolved and blockchain is a fix. "COVID-19 is an eye-opener. We always knew at the back of our minds that there is a huge bubble across traditional asset classes fuelled by loose monetary policy. It is imperative we make strides towards crypto adoption and we expect people actively participating in this distributed, permission-less crypto / blockchain ecosystem and anticipate bitpolo.com to enable this vision," Chandan said.
Crypto Getting Recognition in India
In mid-2018, Indian central bank, Reserve Bank of India (RBI), took a strict against cryptocurrency and forbidden the banks to engage with the crypto-related businesses. However, the case was put by many leading tech companies against RBI, and the imposition lifted on cryptocurrency in March 2020 on the orders of Supreme Court.
The crypto trading volume in India is increased amid Coronavirus. The CEO of the most famous Indian exchange, WazirX, claimed that exchange witnesses a growth of 80% in March and April. The crypto exchanges in the country start strike to gain full legal rights to operate in the country as they are facing many difficulties in dealing with banks.
| | | | |
| --- | --- | --- | --- |
| ROBOT | RATING | PROPERTIES | TRADE |
| | #1 Software | 83% Win Rate$250 Min DepositAccepts Credit Card | TradeRead Review |