With Market's Attention Focused On OFZ Auctions, Price Of Russian Rouble Has Declined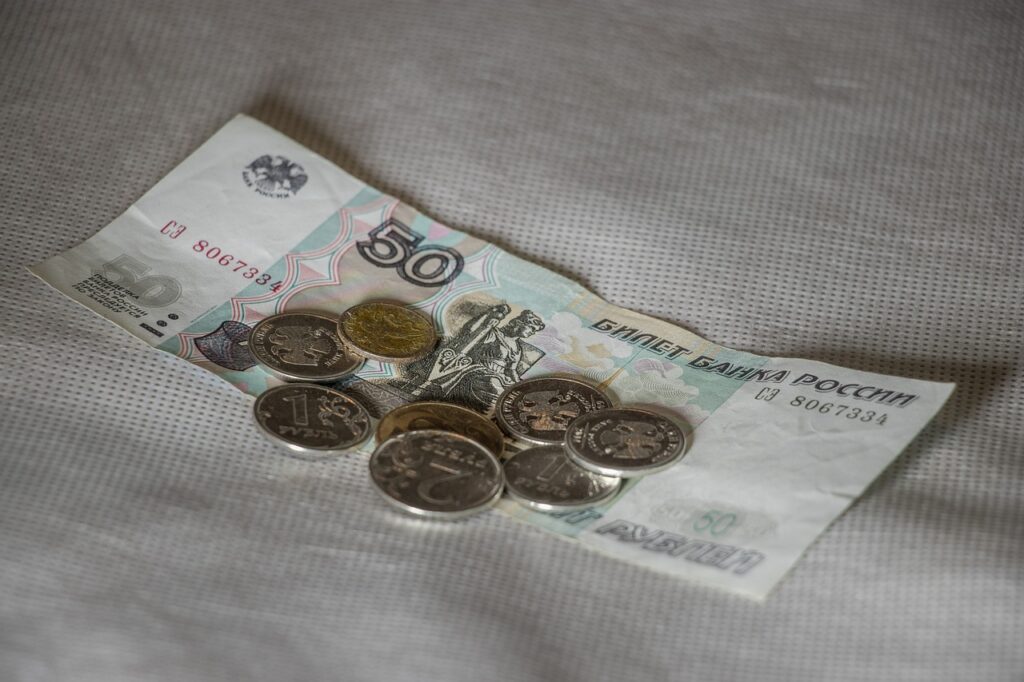 In the latest trading session, the trading price of the Russian rouble experienced a downtrend. The price of the Russian rouble edged lower after experiencing great volatility for several weeks.
Traders Focus OFZ Auctions
For several weeks, the trading price of the Russian rouble had been moving in a higher direction. Its market value was mainly bullish and filled with volatility against the USD.
However, the latest sanctions implemented on Russia seem to be doing their job quite well against the rouble. This has started to pull the trading price of the rouble and it is now edging lower.
While the value of the rouble is dropping, the investors are showing no interest in pushing it. At present, the entire interest of the traders is towards one major thing, the OFZ treasury bond auctions.
In a day or two, a couple of OFZ treasury bond auctions are to take place. These auctions will be hosted by the ministry of finance in Russia.
Price Action of Russia
In the Wednesday trading session, the trading value of the rouble lost 0.3% against the greenback. After the weakening, the value of the rouble versus the dollar is 61.76.
As for the euro, no change has been witnessed in the trading price of the rouble. The value of the rouble has become firmer versus the Japanese yen finding strength with a 0.1% surge.
The same growth rate has been recorded against the Chinese yuan with a 0.1% surge. At the time of writing, the value of the rouble stands at 8.50 yuan.
Auctions are to be held on Wednesday
The auctions for the bonds were to take place several weeks back but they were being canceled. However, after multiple weeks of cancellation, the government has announced it will be holding the auctions.
Previously, the government had to cancel the auctions due to the high volatility in the market. Now, as the volatility has narrowed down, the government has decided to proceed with the auctions.
The finance ministry of Russia has confirmed that the auctions for the OFZ bonds would take place on Wednesday. It would also include the floating-rate coupon auction.
The last time the government of Russia held auctions for the floaters was back in November 2020. At that time, the Russian government had expected that they would witness high demand for floaters.
The government that they would proceed with the placement of 25 billion roubles translated to $404.53 million. The government witnessed that the value of the rouble was boosted significantly.
The government has now planned to do the same and as the auctions take place, a significant rise is expected in the rouble's value.