Top Crypto Apps for Android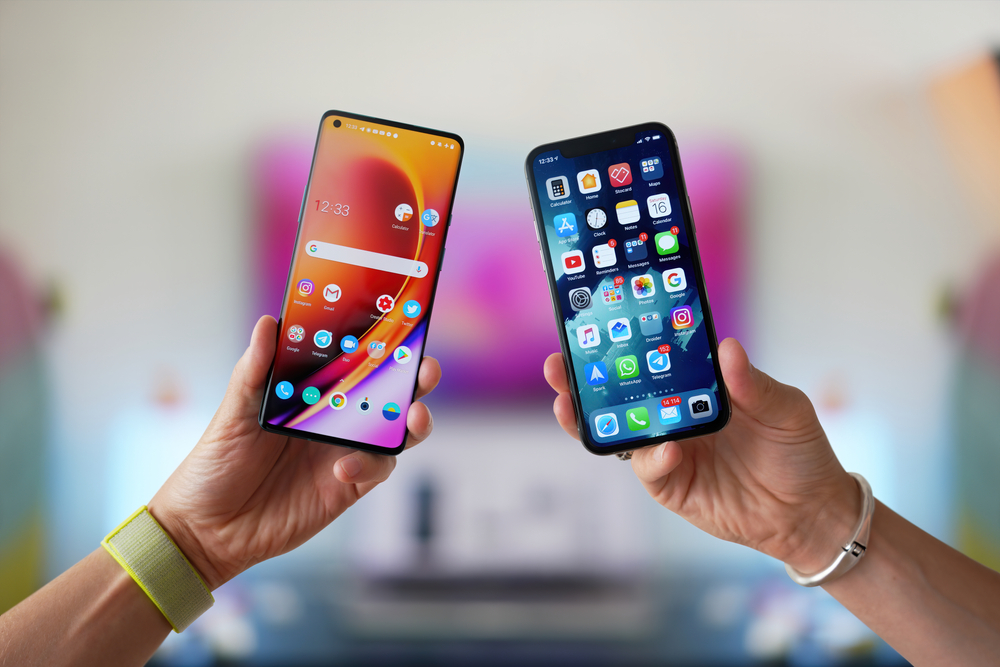 Cryptocurrencies have taken the financial world by storm. All around the globe, people are busy mining cryptocurrencies and there is a huge demand for coins like Bitcoin, Ethereum, Dogecoin and more. They faced a great deal of criticism and skepticism initially, but are now becoming more and more mainstream with each passing day. This means that they are being integrated into daily lives in different ways and if you are interested in this space, you can check out some of the top crypto-related apps to download on your Android smartphone.
Blockfolio
This app can be used by crypto users to glance at their investments quickly. You can also schedule it for sending notifications when crypto prices reach a specific threshold. Currently, Blockfolio tracks more than 800 cryptocurrencies and can provide you with details about every single one of them. You will also find a news section on the app that keeps people updated about what is new in the industry. The app can be downloaded for free and is an excellent tool for crypto users.
Coinbase
One of the most prominent crypto apps that you can find in the market is Coinbase, which is known as one of the top crypto brokers in the market. You can use it for buying and selling different coins and also monitor their price movements. Some of the coins supported here include Bitcoin, Ethereum, Bitcoin Cash, Litecoin, Ethereum Classic, Doge, BAT and USD Coin. Moreover, the user interface is also easy to navigate and you can use it for your crypto investments without any hassle.
Coin Stats
This app is designed to provide people with information about crypto prices. It keeps track of the prices of more than 3,000 cryptocurrencies that are spread across 100 exchanges. You can decide which exchanges you want to sync and also create a full portfolio automatically via your wallet. Price alerts, portfolio sharing, a widget, news and weekly app updates are some of the features it can offer. The user interface of Coin Stats is also clean and smooth, which makes it easy to use for everyone.
Cobo
This is a wallet app that supports multiple cryptocurrencies, including Bitcoin, Litecoin, Ethereum, ZCash, DogeCoin, Ripple and Decred. Cobo can be used in more than 80 countries and also supports Proof of Stake as well as mastercode pooling.
ph wallet
Another crypto wallet app that you will come across for Android is Coins.ph. You can check your crypto balance, make payments, and transfer crypto to others and more. The design and interface is also simple and you will also find some shopping options on the app that enable you to buy gift cards from more than 120 merchants.
Delta
One of the newer crypto apps that you will find in the market is known as Delta, which is essentially a portfolio tracker that has a library of more than 3,000 cryptocurrencies, price alerts and a full watchlist and market data. In addition, Delta also offers support for Bittrex, Coinbase, GDAX, KuCoin, along with other wallet apps for quick and easy syncing. However, it should be noted that the app is not free of charge, as it costs $8.49 per month.
Robinhood
This particular investment app was designed for the stock market. The primary function of the Robinhood app is to let people buy and sell stocks on their own, without having to pay any fee. More recently, the app also added support for cryptocurrencies, so people can use it for buying, selling and trading these digital currencies. You can also keep track of them, which include Bitcoin, Ethereum, Dogecoin and more. This is a great all-in-one solution for people who want to trade stocks as well as cryptocurrencies.
com
Not only is it a financial news app, but Investing.com is also a standalone crypto news app. It shows prices of more than 1,300 altcoins and you can also find other statistics, which include market dominance of every coin, trading volume and profits and losses for a cryptocurrency. There is also a currency converter in the app, a dark theme, news, different charts and support for notable altcoins, such as Bitcoin, Ethereum and more.